A few days ago I went in a tour, which I got for free by taking 6 people from the hostel, to the Mayan barrier reef and then decided to hike the jungle on my own.
So we got up very early in the morning and met the tour guide in his office and from there we walked to his dock and took the boat to the shark alley.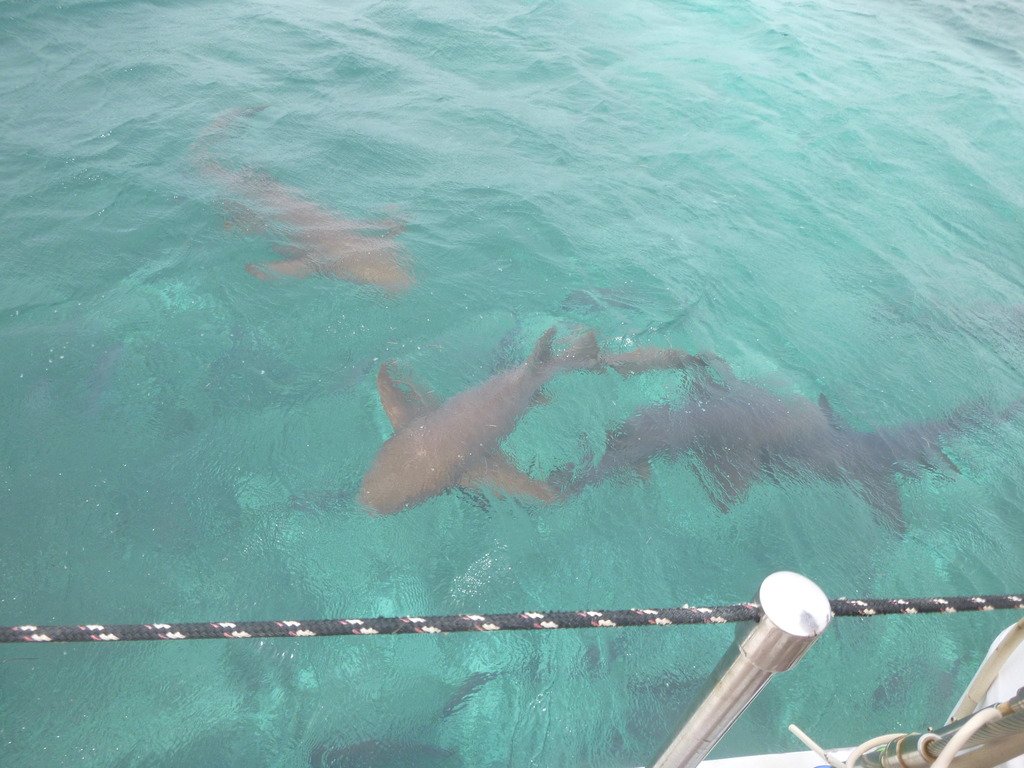 We actually got to swim with the sharks but I didn´t feel comfortable bringing the camera down si I don´t have pictures from underwater.
Then we had lunch, we got some fruit prepared for us by the tour guide!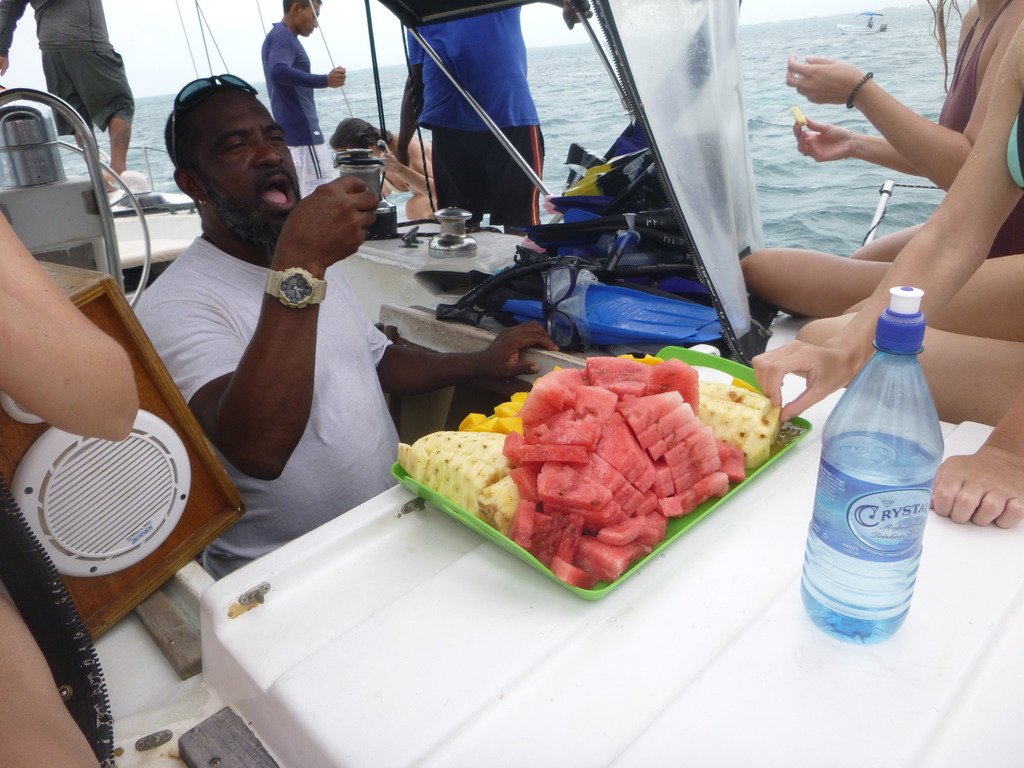 After that we got to snorkel in the reef. Personally I expected a greater reef full of fishes but since we got the cheapest tour it was just snorkeling through the shallow part. I was told that in order to get to the really beuatiful part to need to do some apnea or scuba dive.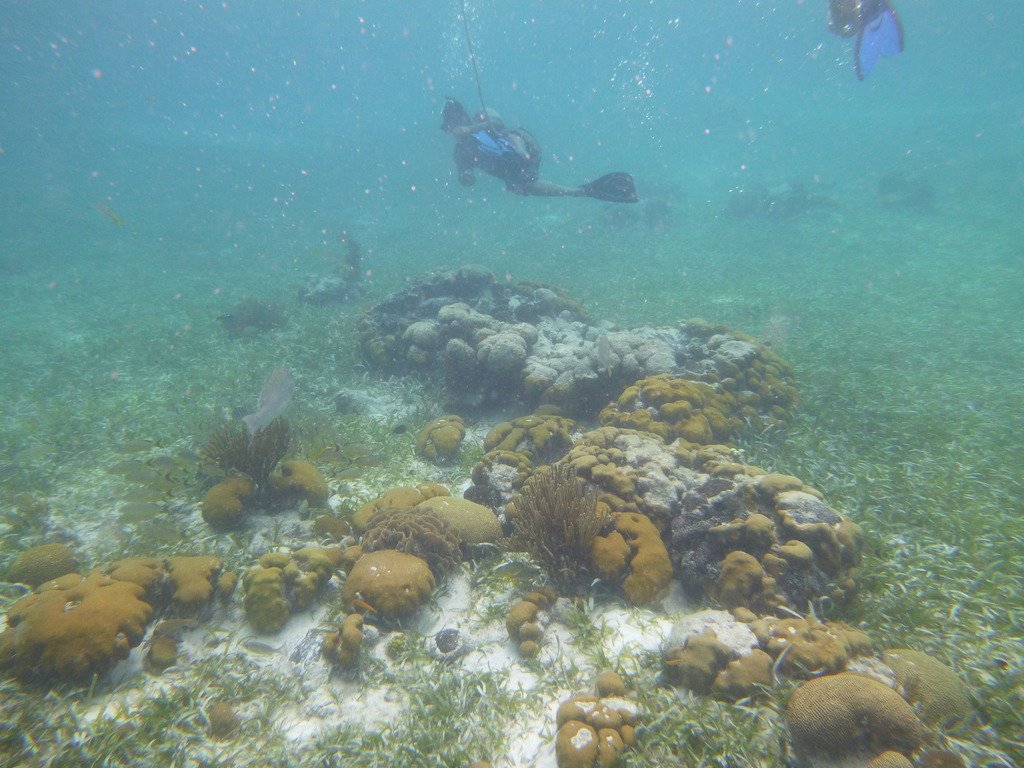 When we finished the snorleking part we got to a beach on the other side of Caye Caulker which you can only acces via boat. We went to a nice private beach where we had some proper food (I got a chicken hamburger which was awesome).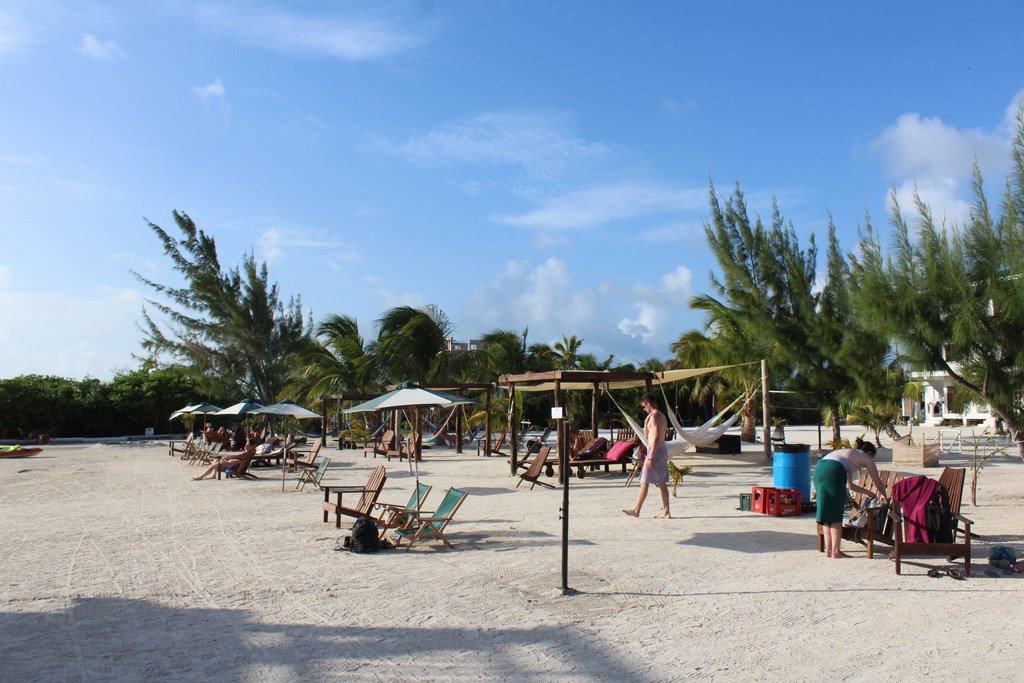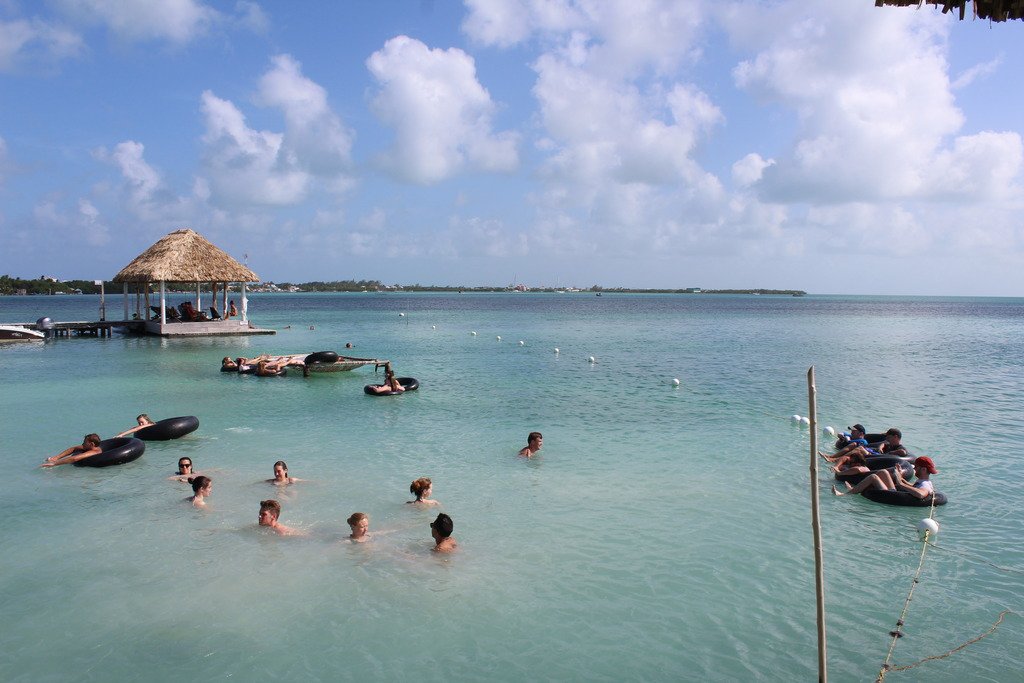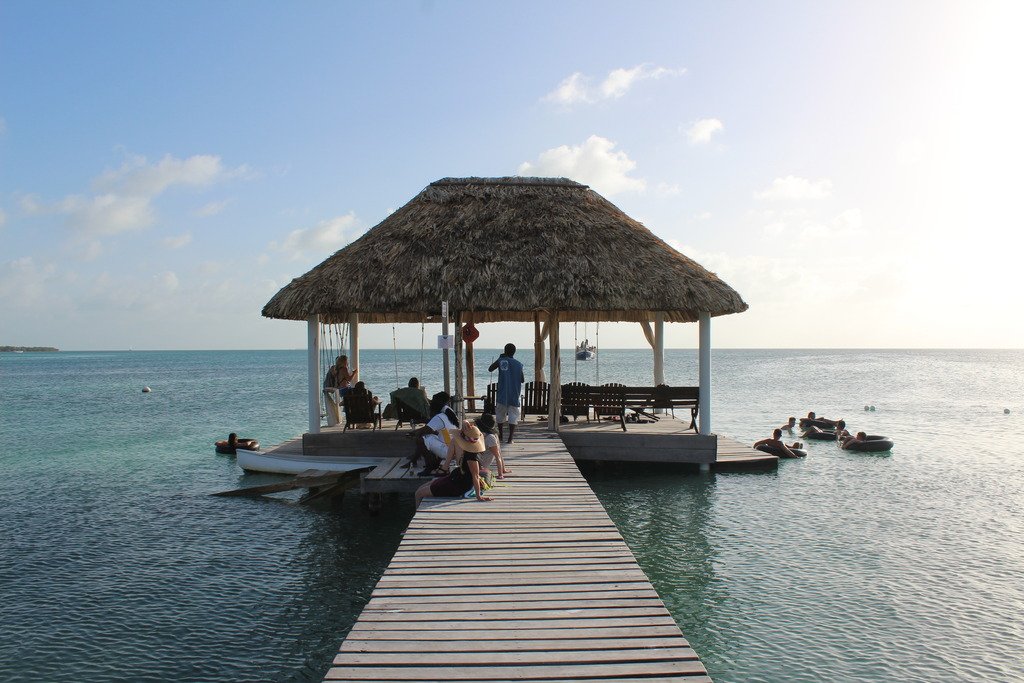 The tour ended very fast, at 2 pm we were back in Caye Caulker´s town. I thought we were going to see some crocodiles in the mangroves but we didn´t so I asked if I could do it on my own.
"There are crocodiles on the jungle part of the island, but it is the wild part and in there you are on your own"
I didn´t think it twice and since I brought my hiking shoes I took the trail.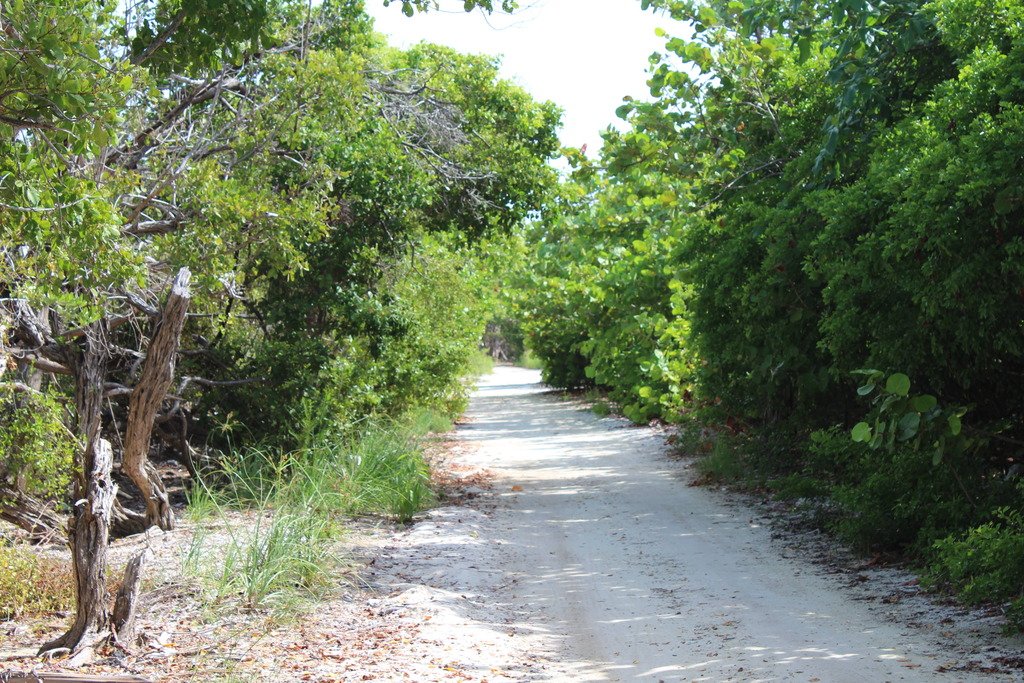 First step, find a place where I can hide the bike because there is no space for the it to go through the jungle.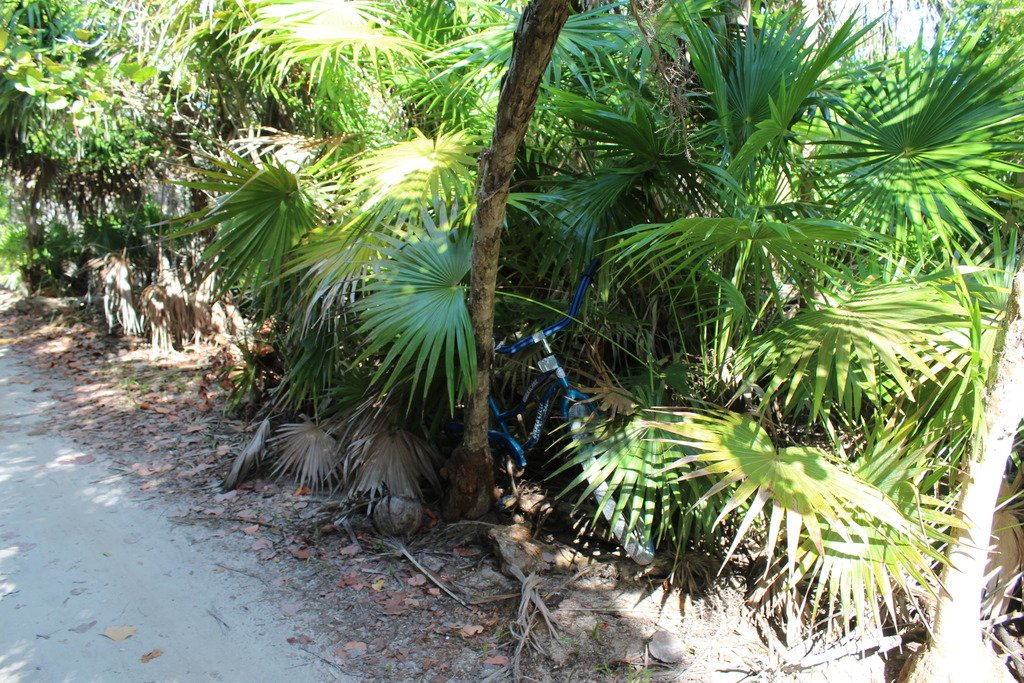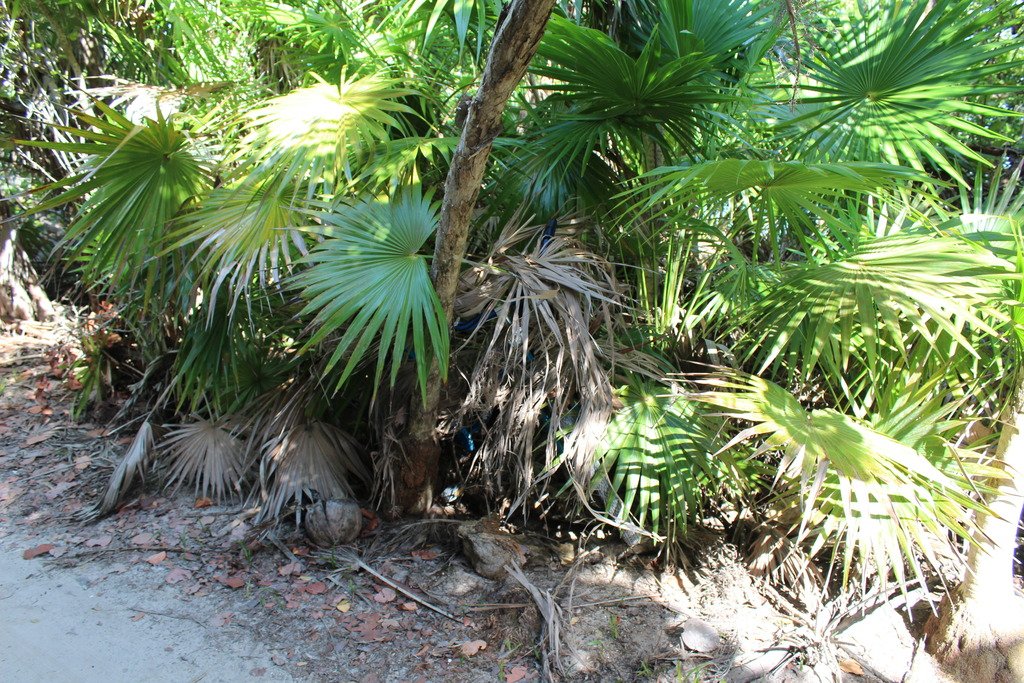 And then, hike on pal! Since I went on my own I had to be careful. A lot of people does that trail but I dodn´t know what to expect.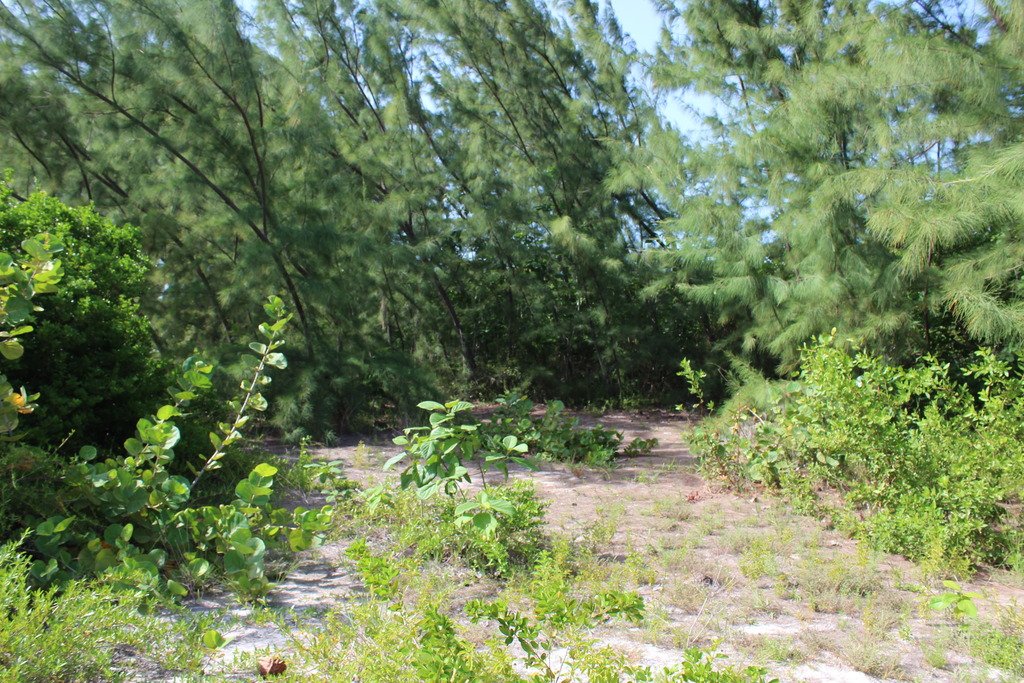 The trail started to become a little path between the trees.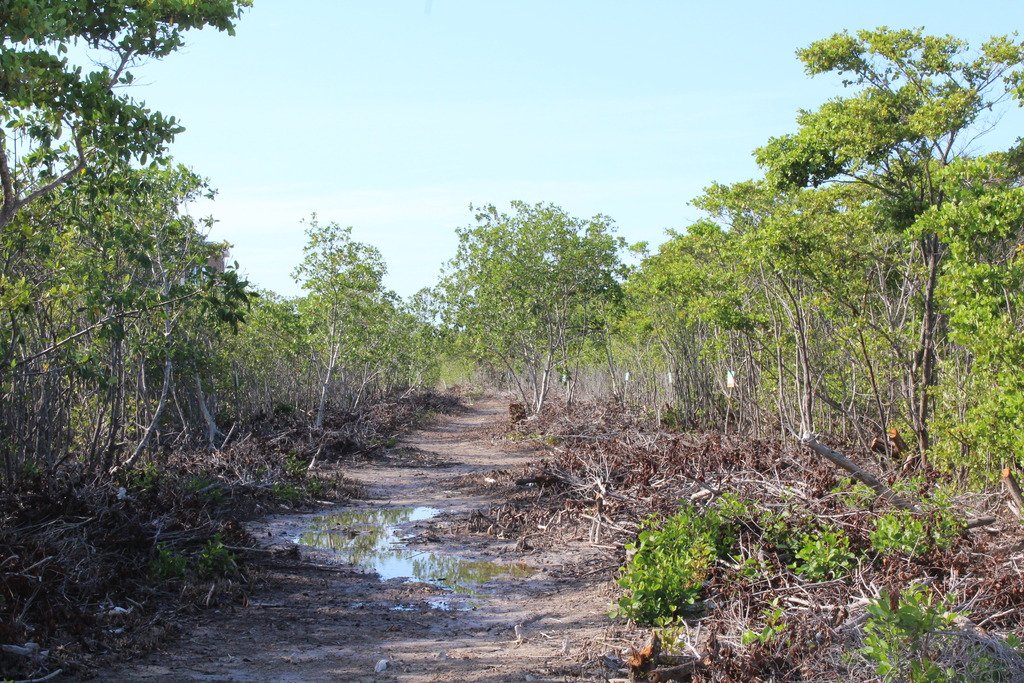 I even got caught up in shallow quicksand a couple of times and I gotta say, I got a bit scared because I hadn´t seen a person for around an hour. No one was there to help me in case i needed it.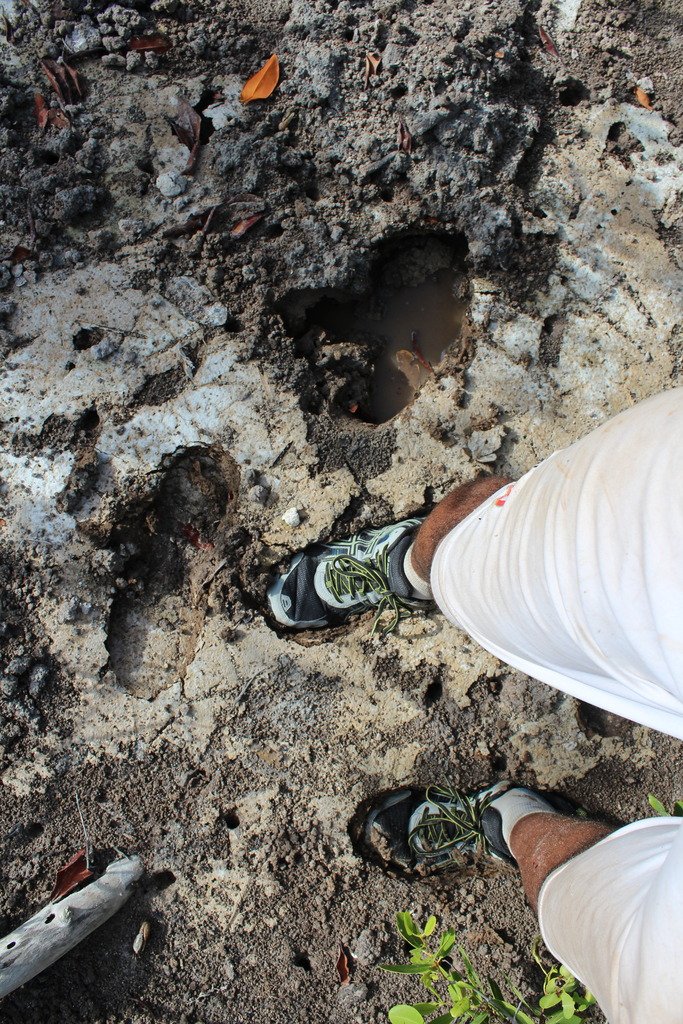 I got to cross 2 rivers surrounded just by nature.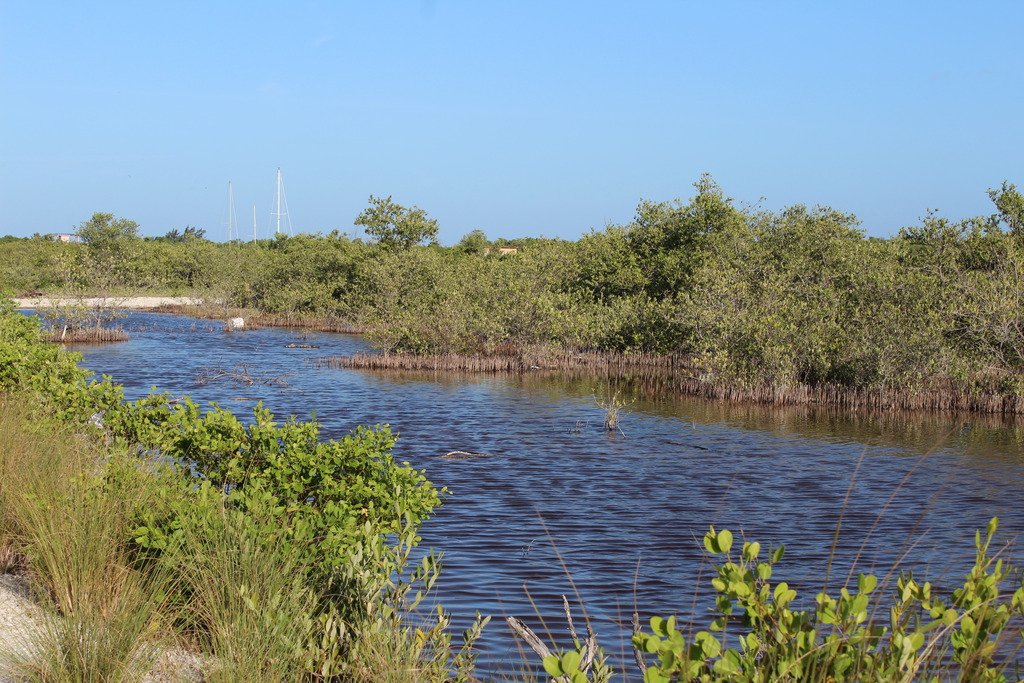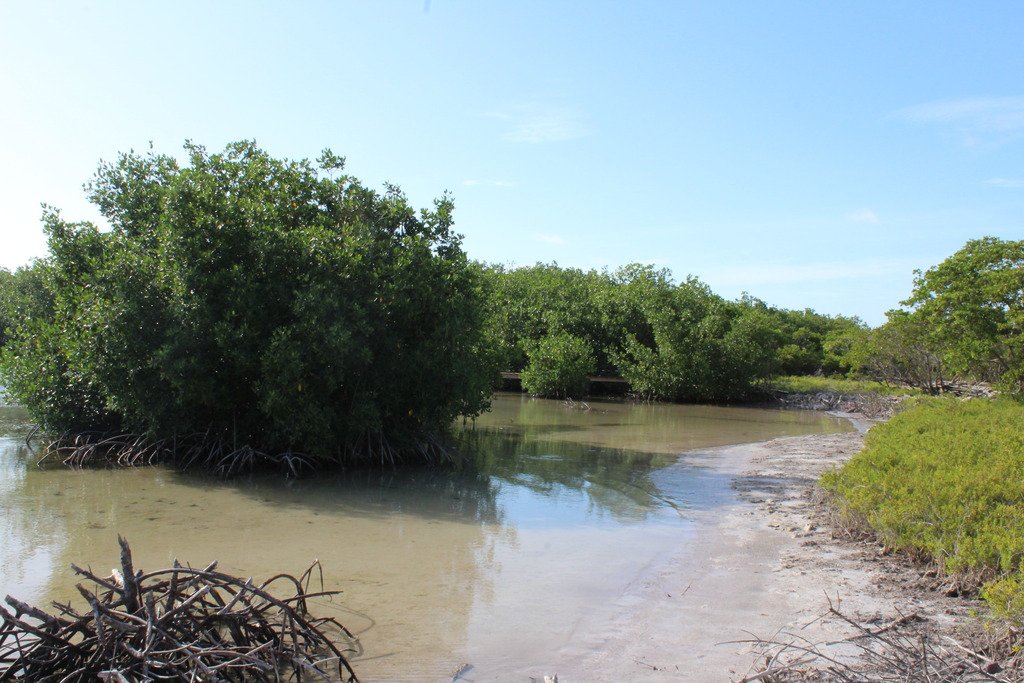 The sea on the other side was cristaline and I was hoping to glance a salt water crocodile on every step I took.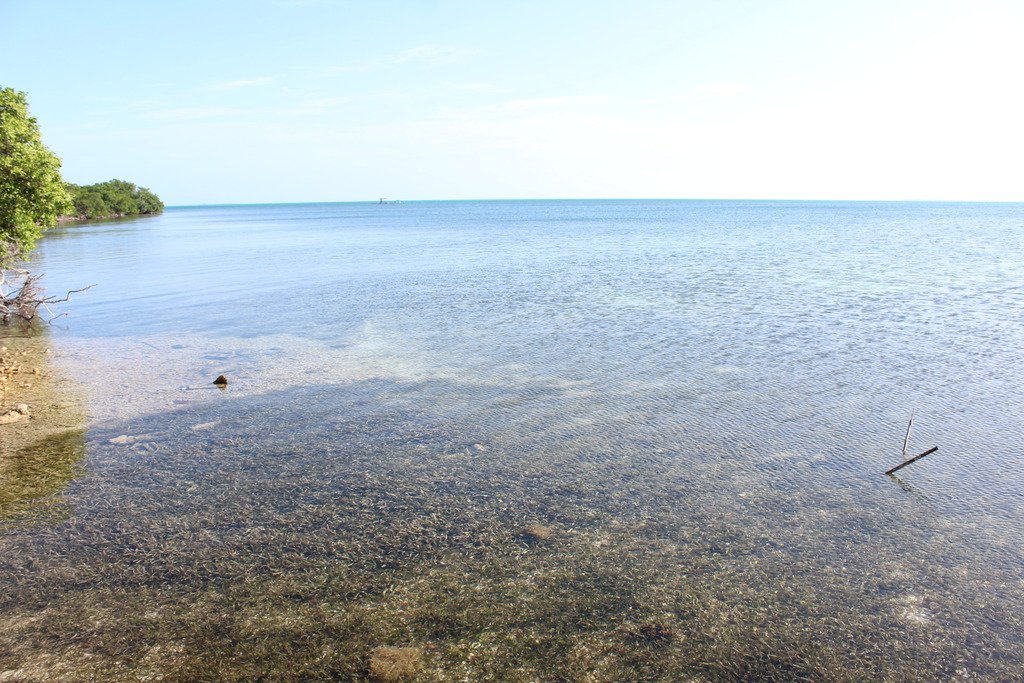 I even encountered a small pond on the inside part of the jungle. It was surrounded by deep quizksand so I couldn´t get closer.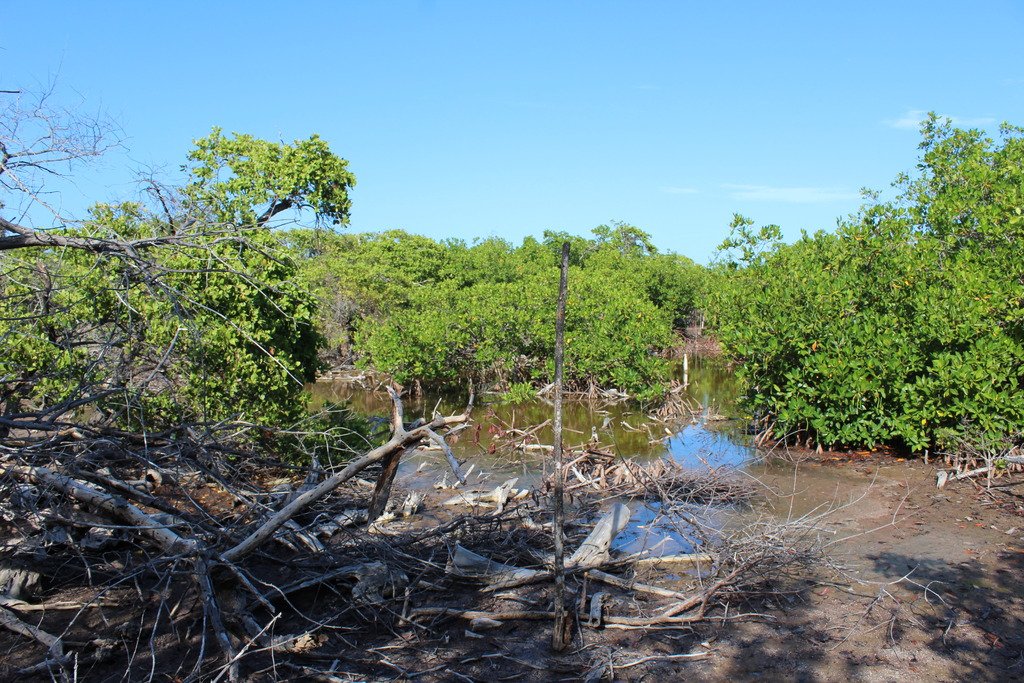 There were small paths from the ocean which I could tell were used by crocs to get to mainland.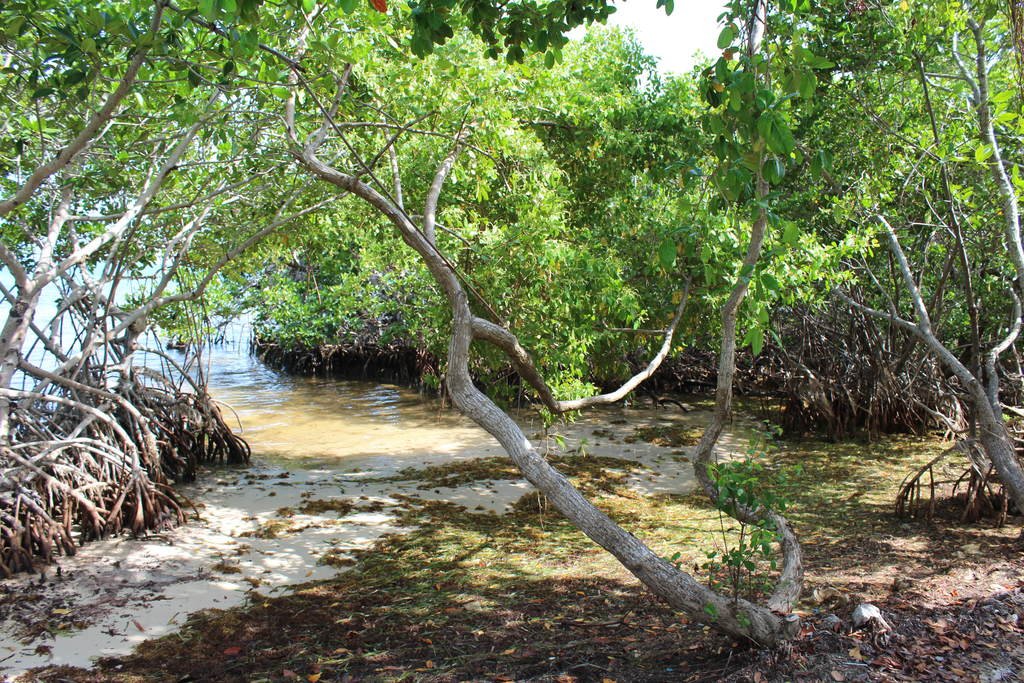 In the end I spent 3 hours hiking and didn´t get to see any crocodile but the hiking itself proved to be a little adventure on its own.
Here´s a small Iguana i got to capture with my canon.