For some is the ocean, for me, my element are lakes. I feel calm, centered, I can write but most important: I feel true to myself.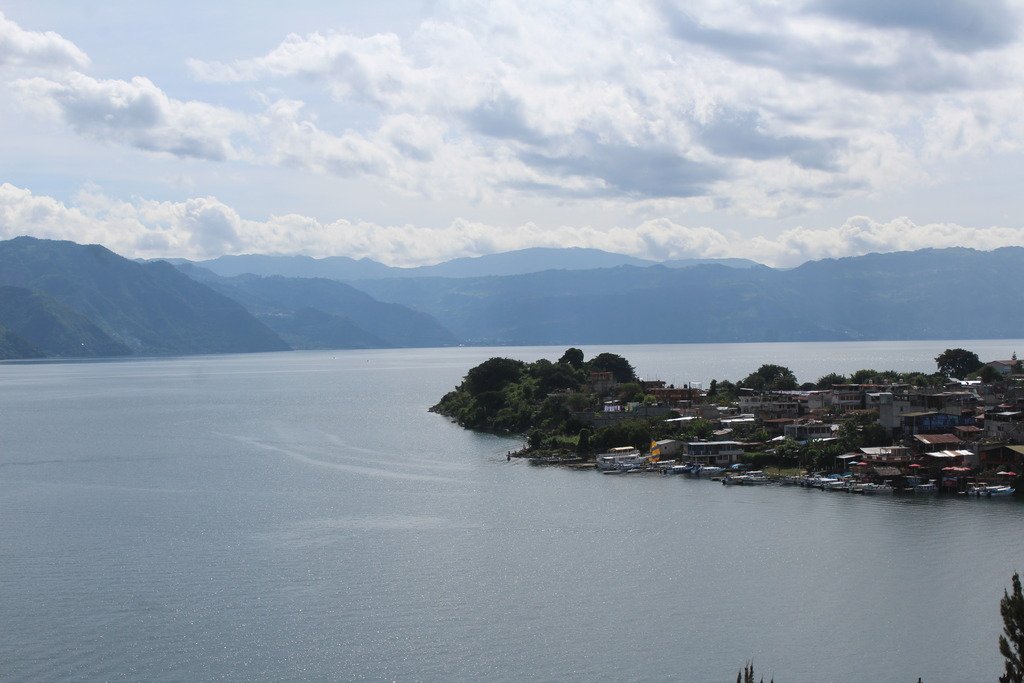 I considered staying here for a month in a town called San Pedro. It is right by the lake and for only $150 bucks a month I would have a room with a lakeview and surrounded by cute tourists.
The town´s scene is psychodelic, a lot of tattoo shops, art schools, spanish academies and a lot of party… but my real self is the Eric traveling so I decided to fight this feeling and leave. Honduras is already calling me.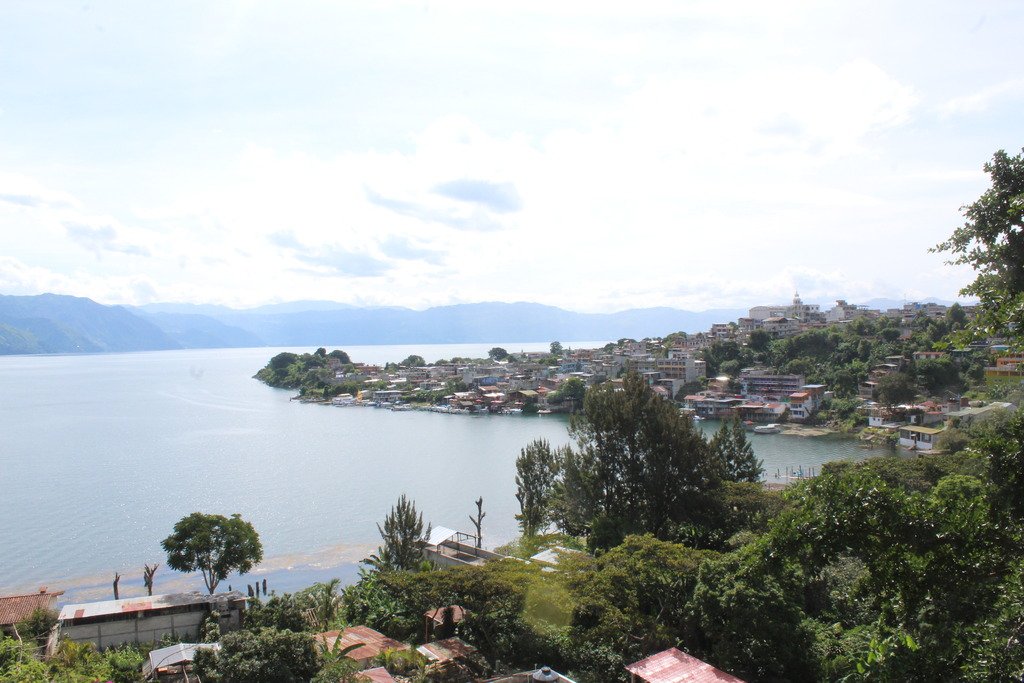 My room had a window where the sun says hello at 6 am so every day I woke up early and watched the sunrise. It may not be as beautiful as in the sea but for me it does the trick.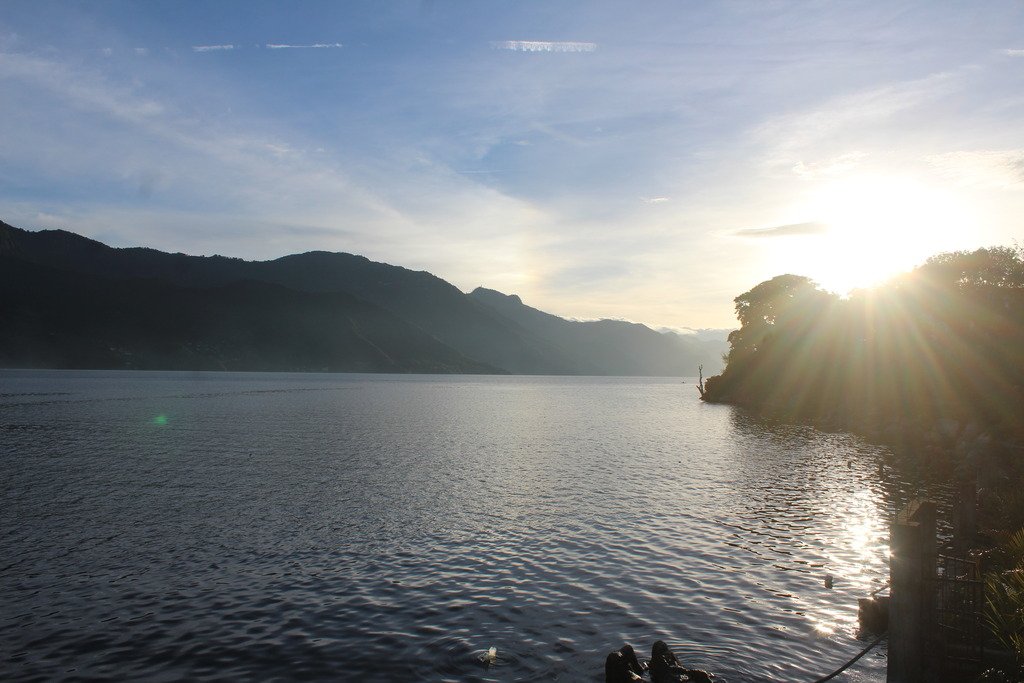 Look at my office and be jealous! Last steemit articles were written right here hence the quality (and modesty of the author hehe).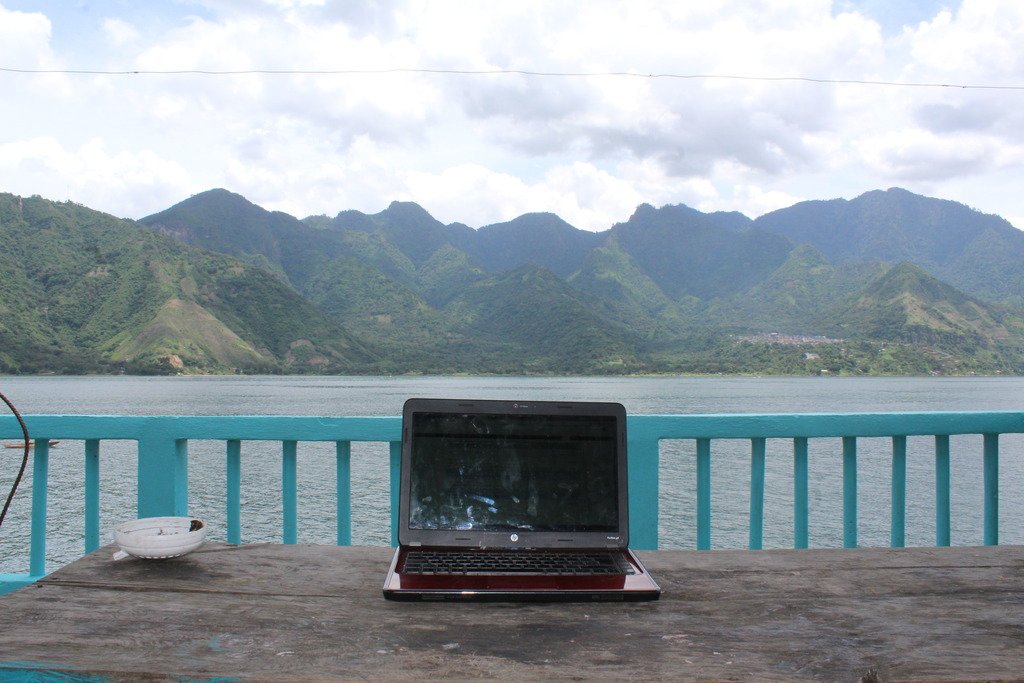 This is a map of the towns surrounging the Lake, I covered most of them on day trips so I cannot write a post about them. I feel that in order to write about something you have to feel a connection and an awareness that only living there at least for a few days can give you. So no greedy posts about seven towns where I would only be showing you pictures and a few phrases.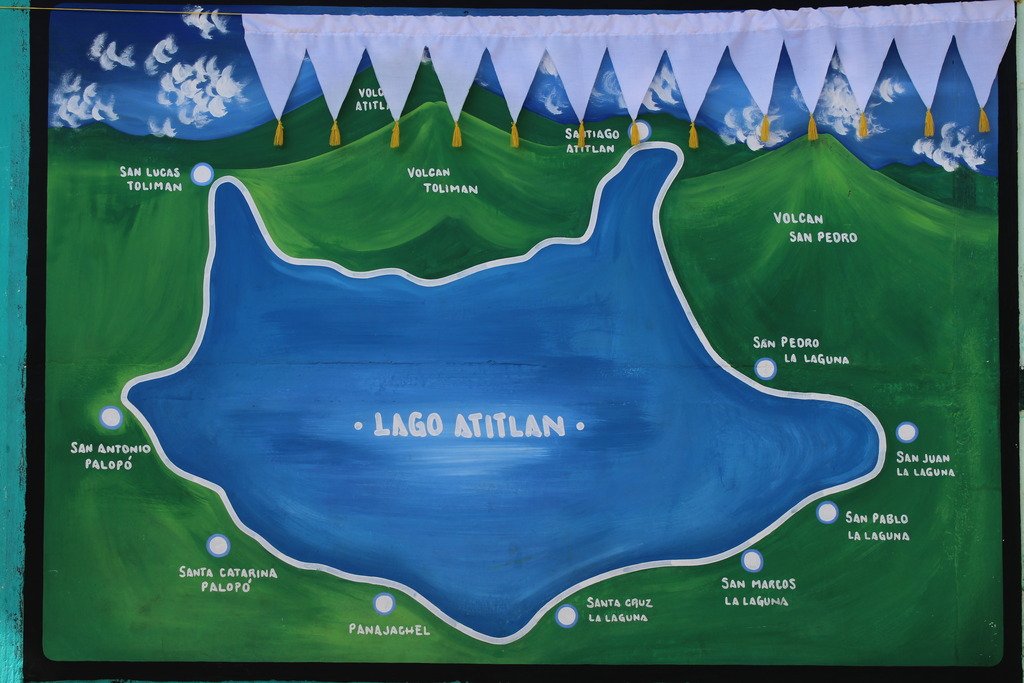 The life around the lake is so different between these towns. You have Yoga and Vegan towns like San Marcos, Art scene and hippie style in San Juan, psychodelia and party in San Pedro, Calmness and chill out vibe you can fin in Atitlan, Noise and lots of loud tourism in Panajachel etc… you get the point. There is something for everyone around Lake Atitlan.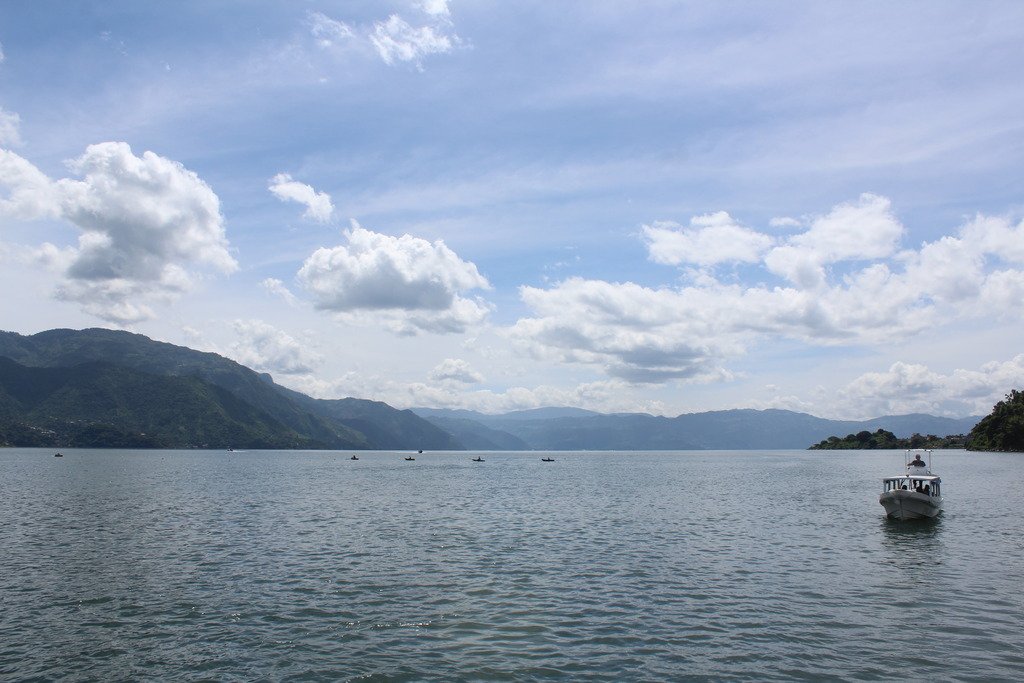 There is also 3 big Mountains surroinding the lake, but in general this is a Valley, there are small mountains all around. Makes me think of a great place to hold an invasion from enemies back in the Mayan times hehe.
Here is the nose. Well, it is called like that but you can actually see the whole face. Can you see it in the mountains? It is there, look closely.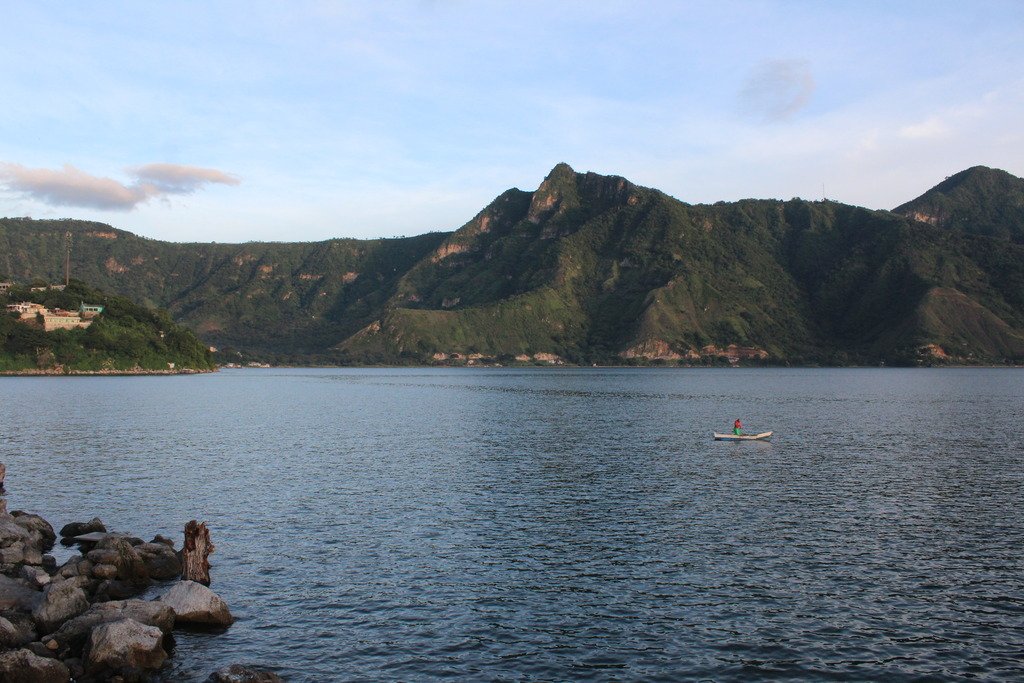 Out of respect I didn´t take pictures, but every morning people from the poor part of town came here to wash their clothes against the rocks. Among those people, every morning I used to see the same woman come and wash tons of clothes, I guess that is her job and she washes other people´s clothes by hand to feed her children. Don´t take anything for granted steemian, we are lucky to even have internet and a device to write here on Steemit.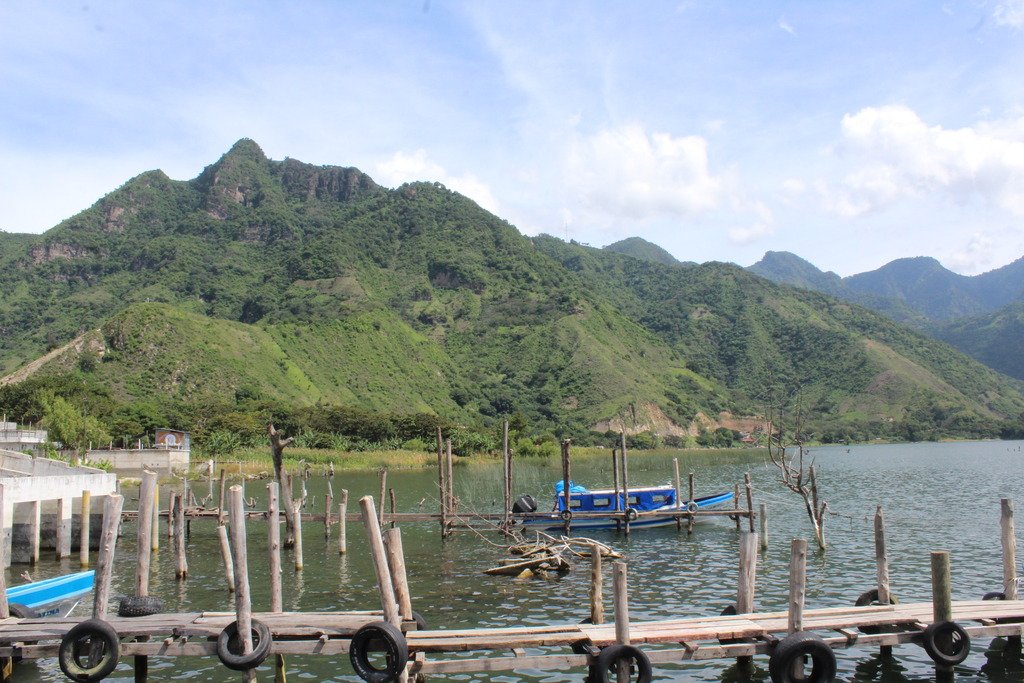 Overall my life here was very chill, not doing much when not exploring other towns, just walking around the narrow corridors of San Pedro or watching people. I didn´t even speak to people, I wan just immerse on my thoughts and used this week to meditate a lot.
But it is time to leave. Be on the lookout for my next hitchhiking post! But for now…
Remember, Be Here Now