This is the reason you visit Guatemala. This is why you endure a 10 hour ride in a chicken bus from the Capital. This is why you drive a dirt road for an hour in the back of a pick-up truck from the nearest town. Feel free to miss everything else but if you don´t come here you might as well not tell anyone you´ve been in Guatemala.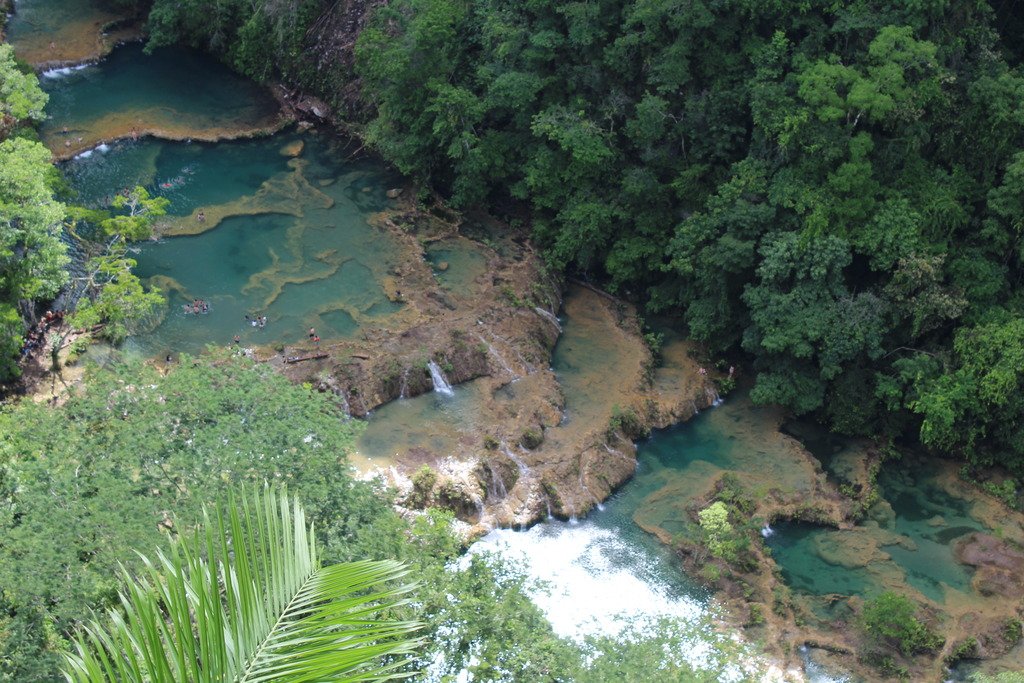 As some fo you might know, I can already hike and explore. That doesn´t mean I am at my full power. But I´m getting there, don´t worry.
Riding a pick-up truck among new friends
If you´ve read some of my posts you know I am traveling in a low budget (yeah, I´m cheap as hell if you wanna call it that way), so in the past 12 days I´ve been here I became friends with the tour operator and got to join them for free instead of paying the 160 Quetzal (22 dollars). I became like the First Mate of the tour guide and actually got to lead the crew through the hike up the mountain.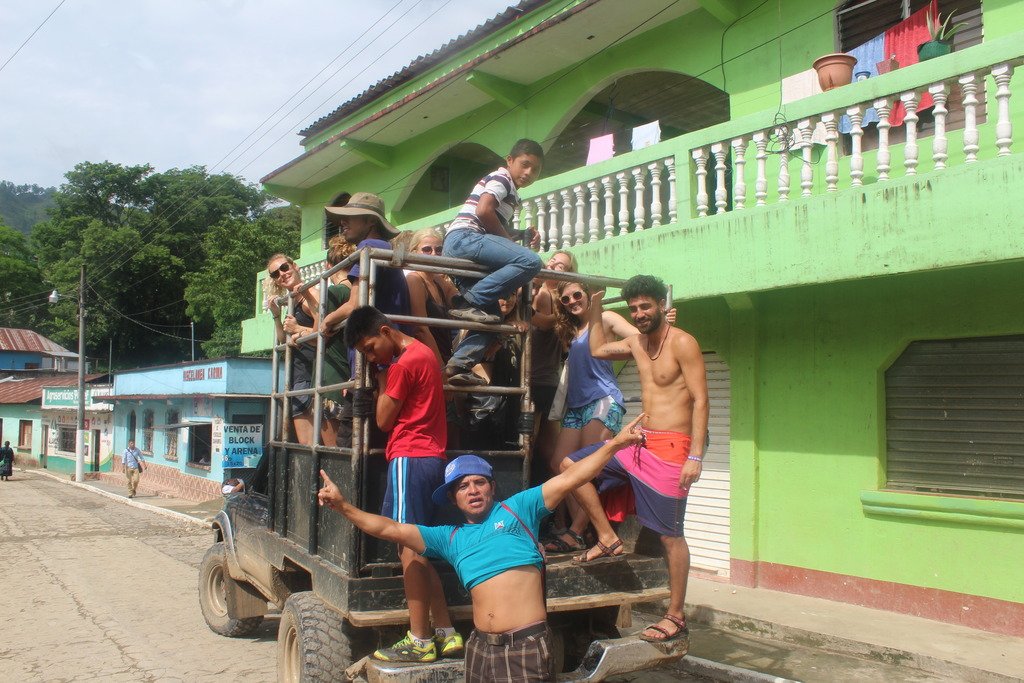 Eight in the morning came and we hoped in the back of the pick up truck. Almost twenty people riding this 80´s truck! That has to be some kind of record, I thought; I decided to join the tour on this particular day because the group was very cool and a lot of people signed in. Obviously, I went to the hike dressed the proper way, shirtless.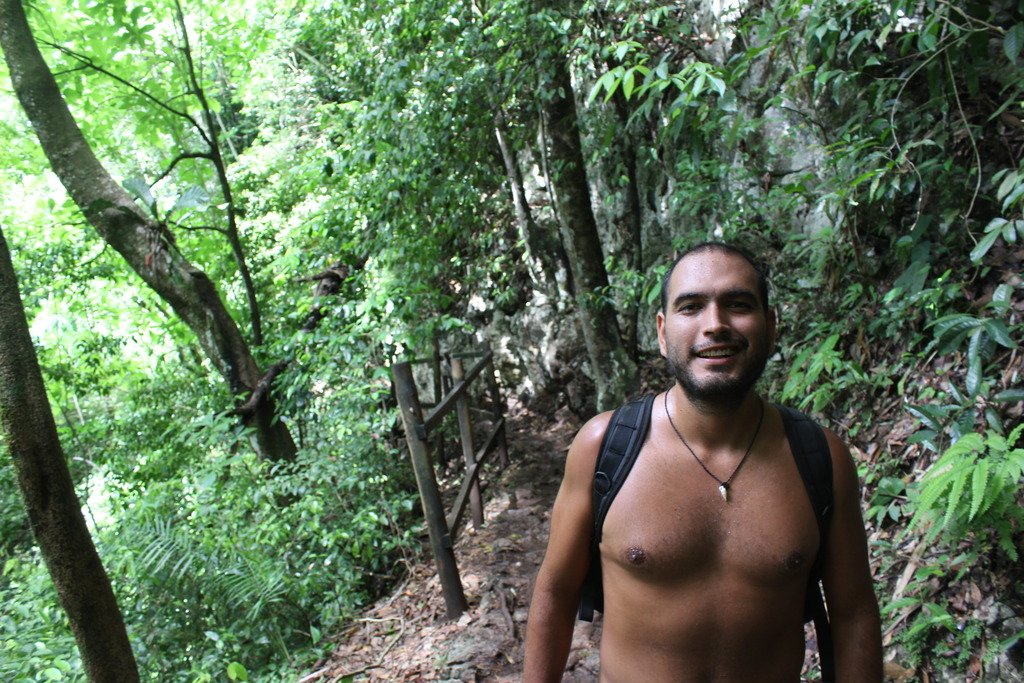 We had to drive through a mountain range dirt road for an hour. There wasn´t enough room to sit down so we had to stand up for the whole ride. When we got to the entrance of Semuc Champey, the most amazing Natural Park in Guatemala, we were already tired and soared.
A Hike up and down the Mountain – A Skyview worth millions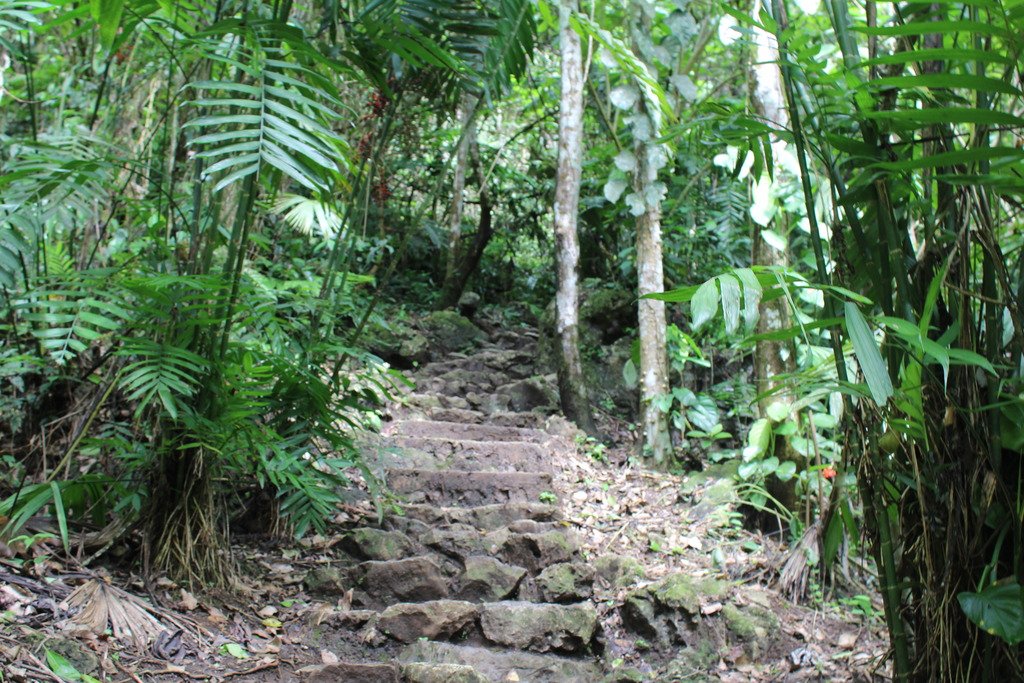 A girl twisted her ankle right at the start. She was taking pictures while walking this trail she´s never been to. We hadn´t even start to properly hike, we were just getting to the beginning of the climb. I´m not saying she deserved it but she had it coming the moment she doesn´t pay attention to her surroundings. Quick Tip: If you are hiking, check the terrain and don´t walk blindly; very basic stuff, right? Anyway, the guide had to take her back to the entrance, and put her on a bus back to the hostel. At least she got to enjoy the view from the bridge to the river: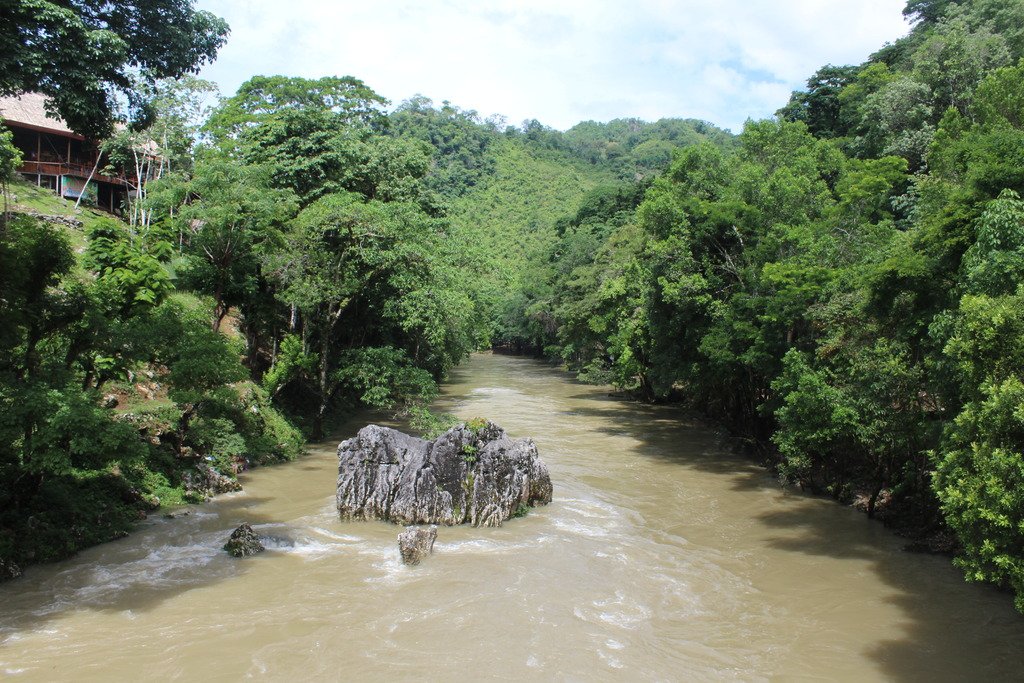 With the guide out of the picture for a while I became the leader of the Hike. I took this as a personal challenge and to prove myself I can already hike at least at a normal person pace. So we started to go up. At first we saw some stone stairs, I´m glad there weren´t there all the way up, it would have been very dull to hike stairs all the way up.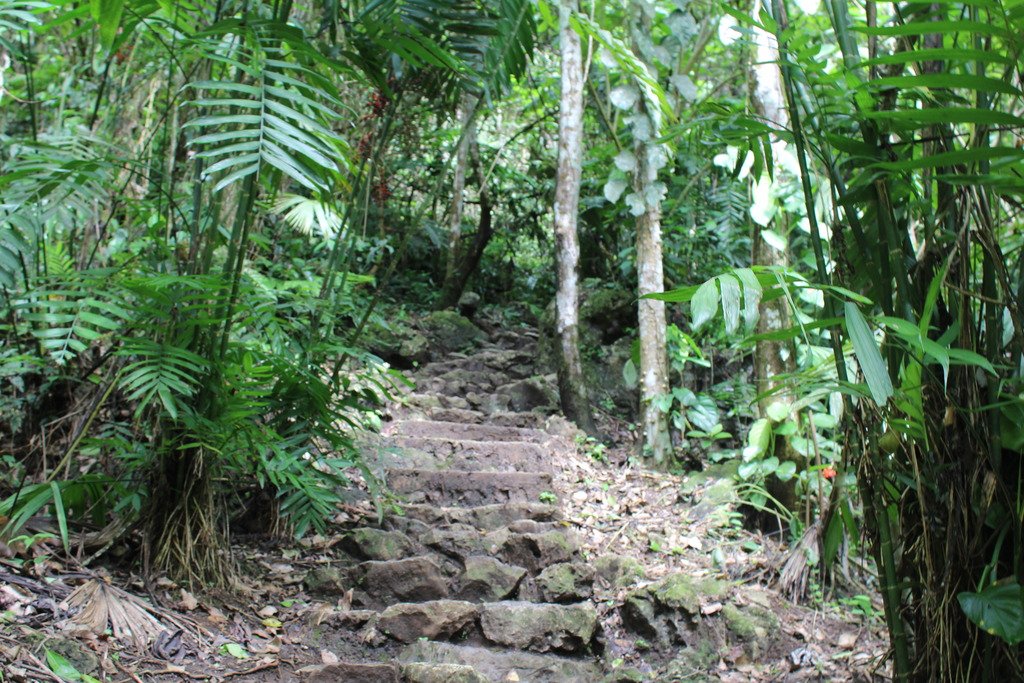 At some point the climb was so steep that the locals had to build wood stairs so normal people are able to keep going up.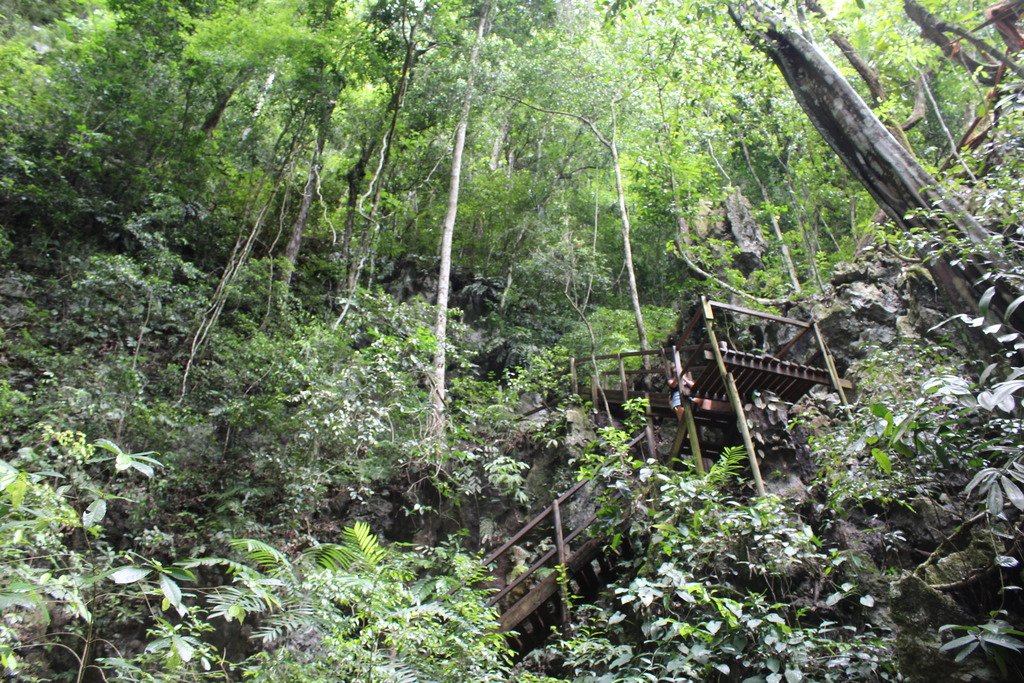 I think I did good. I think I did great actually. I could even take some pics of the people that kept up close to me.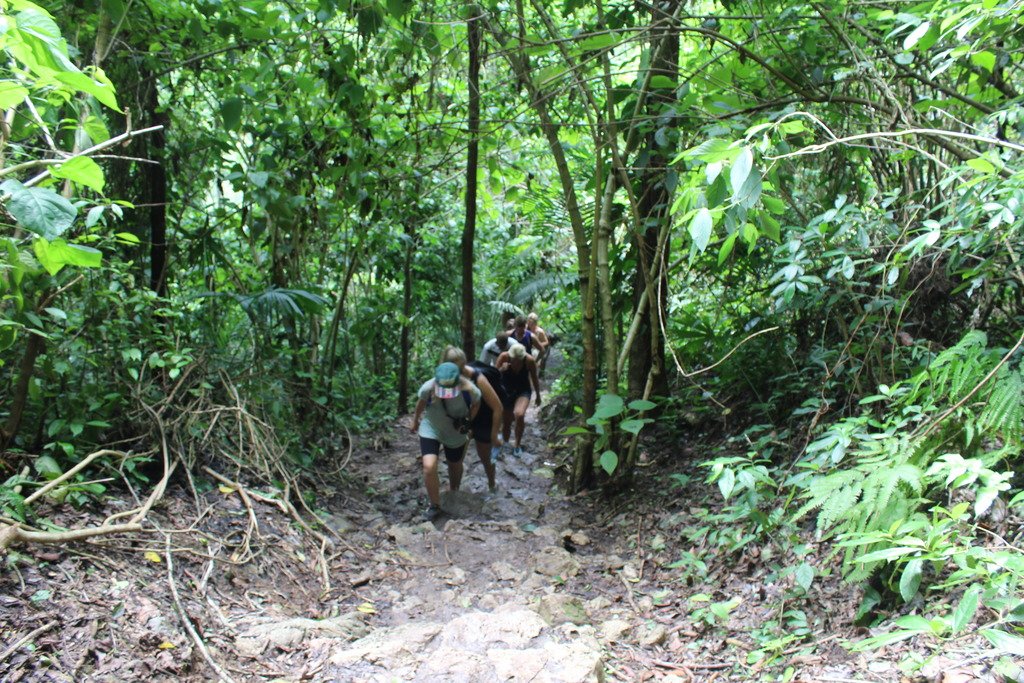 Do you remember Laura from the Batcave and Jaimee from the rope swinging? Both of them joined this crew, I felt very happy about it.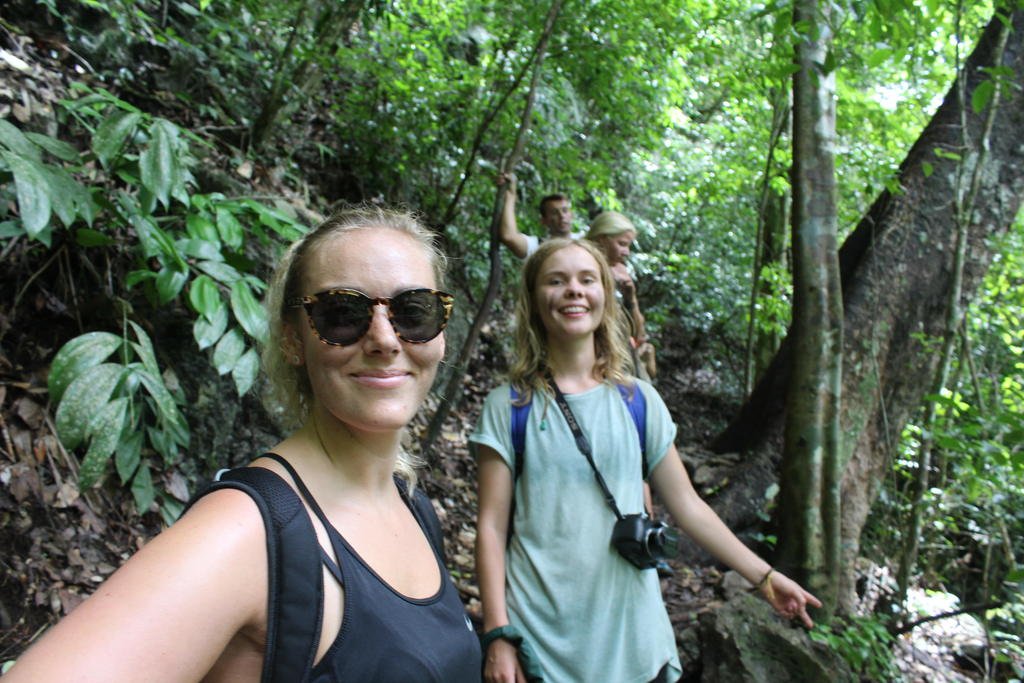 After almost an hour and 700 meters of hike we got to the top of the mountain. We were all tired, some more than others. But the view was worth every single drop of sweat and soar muscle. Look at this view!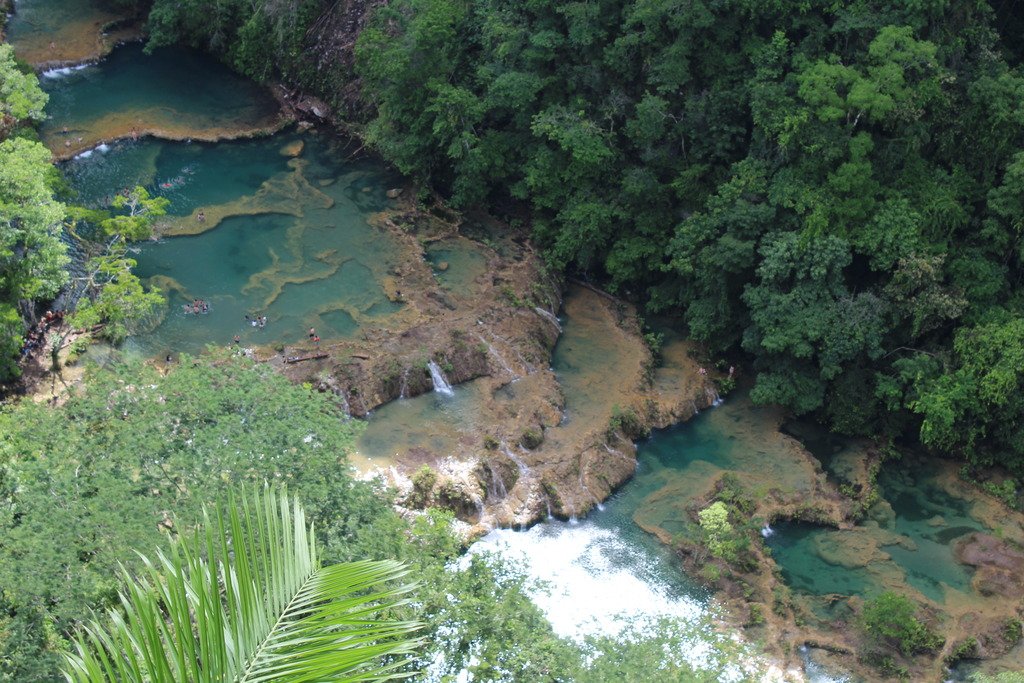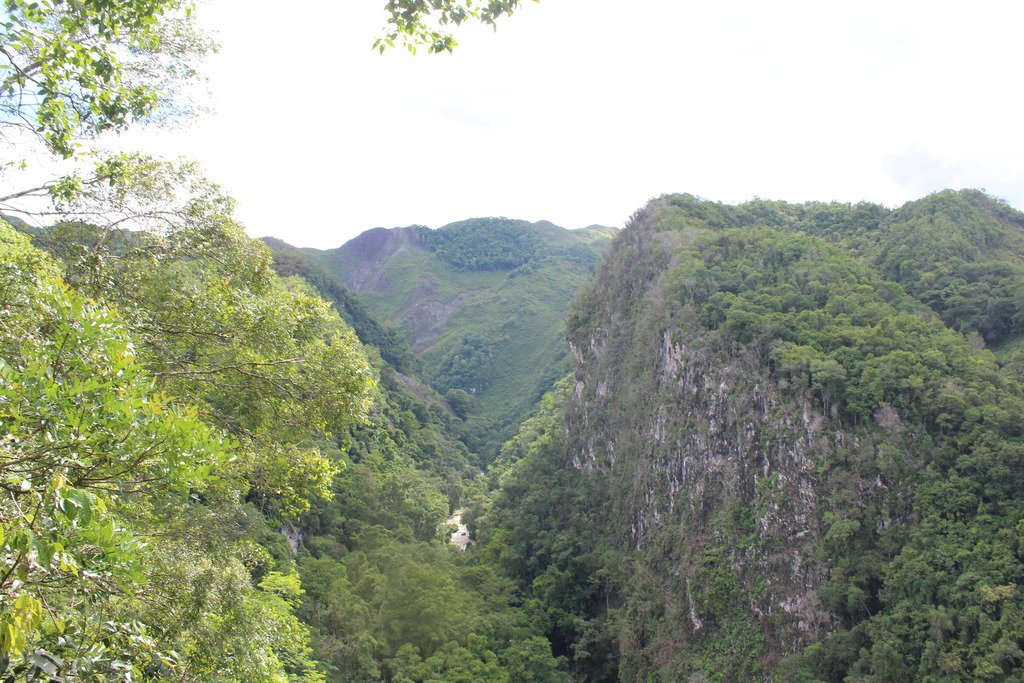 This is how Semuc Champey looks from above. One of the most stunning views I´ve seen in my life. I don´t think the pictures do justice to the real view.
Swiming the Pools, Finally
We stayed in the skyview for around twenty minutes while we all gathered our strength back and take some pictures. We took a crew photo. I hold this picture very dearly, I became close to all of these people in the past few days.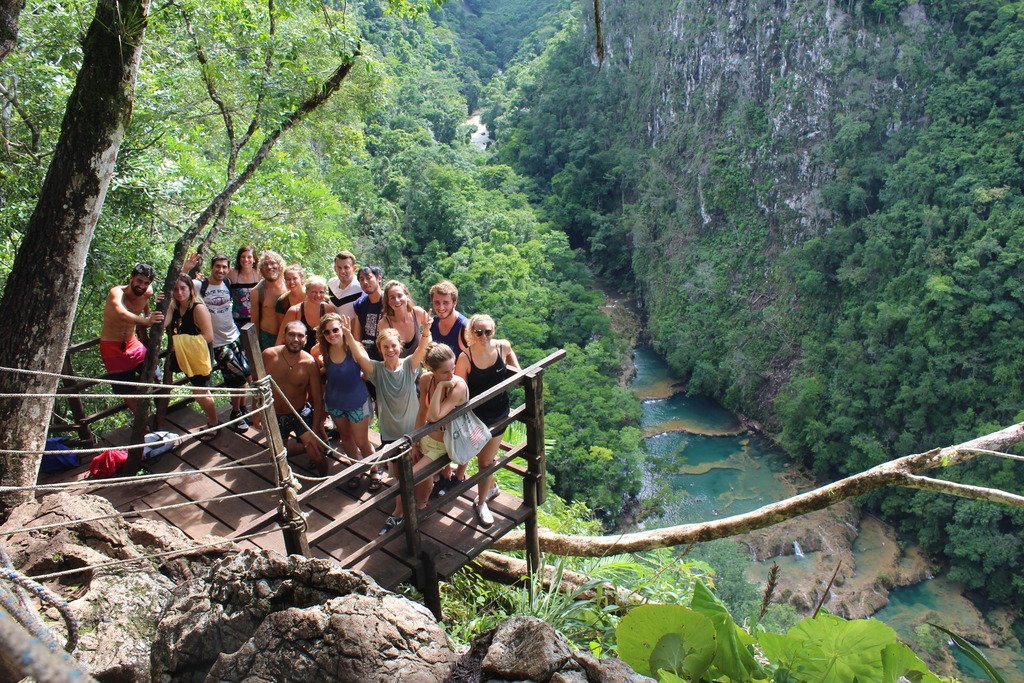 Here is my fat ass getting the usual pic to send to family and friends. If I had some. Just kidding, you know I am not a big fan of taking photos with me on them.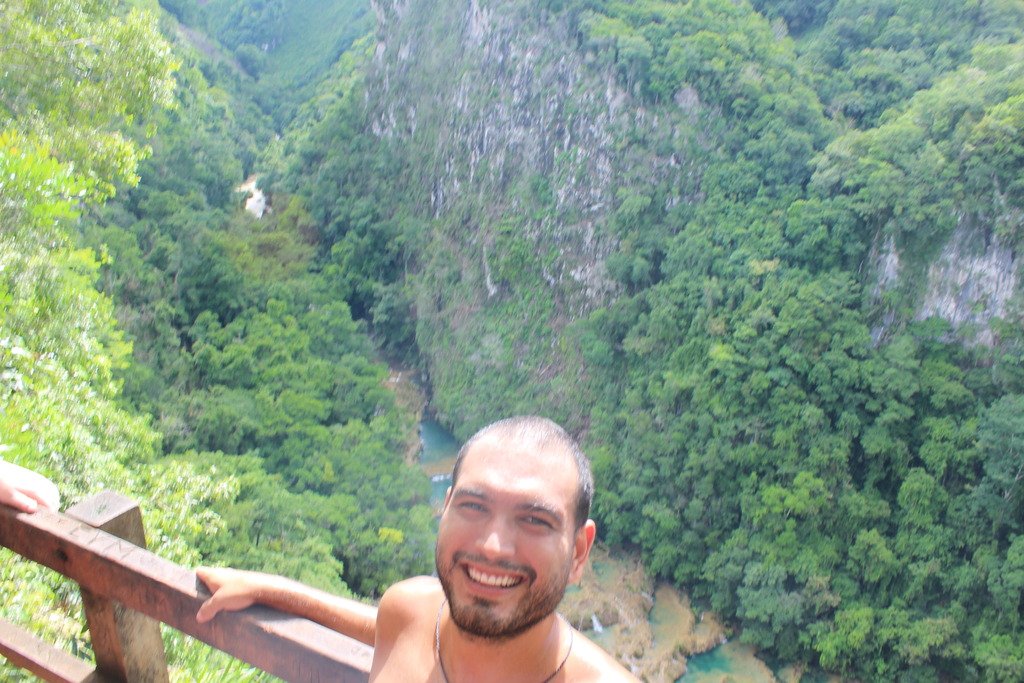 We couldn´t wait to start the hike down to go to the pools. It took like 30 minutes and finally we saw them. It was a feeling beyond words. It was practically empty which is a very rare thing. The way Semuc Champey was created by nature is as follows: A River flows for 300 yards beneath the pools, and then it all flows altogether to the river in which we did some tubbing a few days ago. Here you can see the river. If the fall doesn´t kill you, the strong currents will drown you, if you are still alive, the 300 yard trip below the pools will get you. So you better not fall my friend.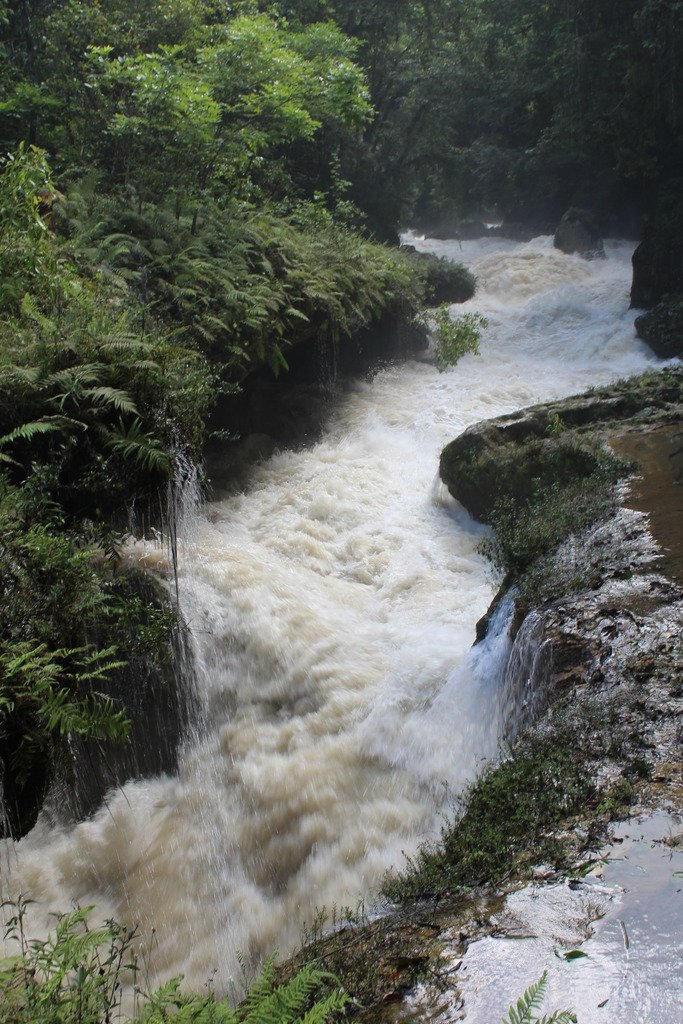 The pools are out of this world. I wish I was able to describe them but I can´t, I decided to take a lot of pictures of them.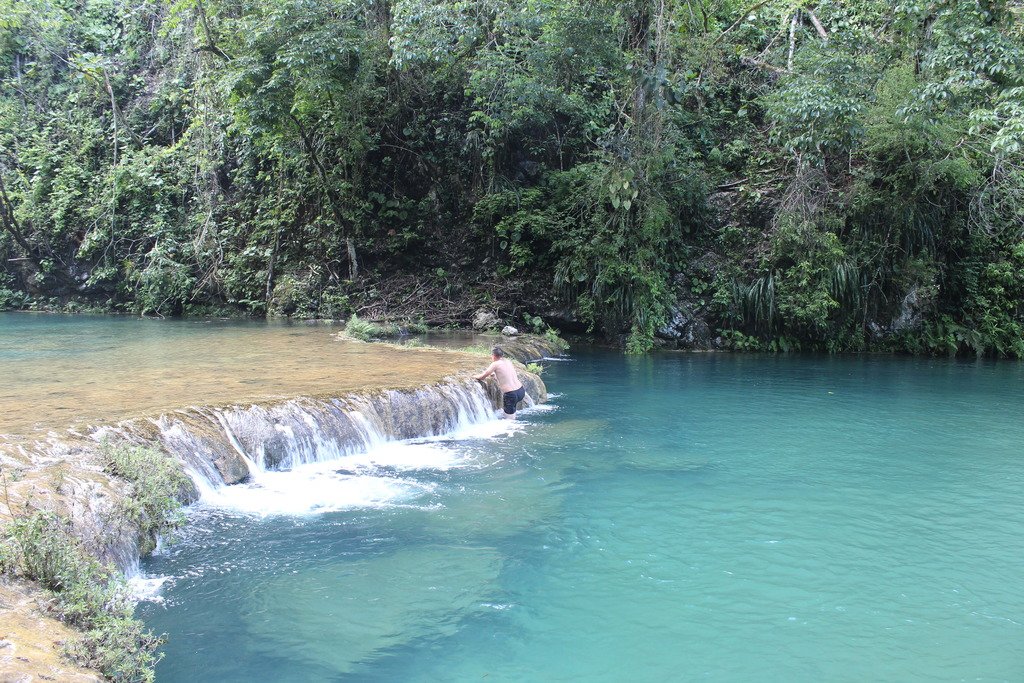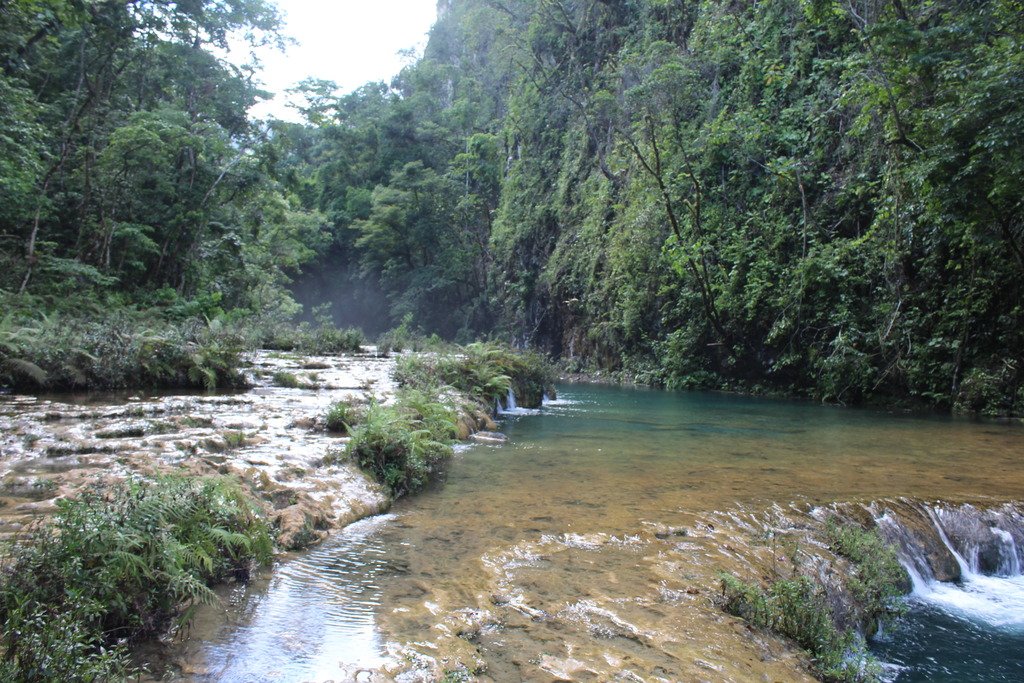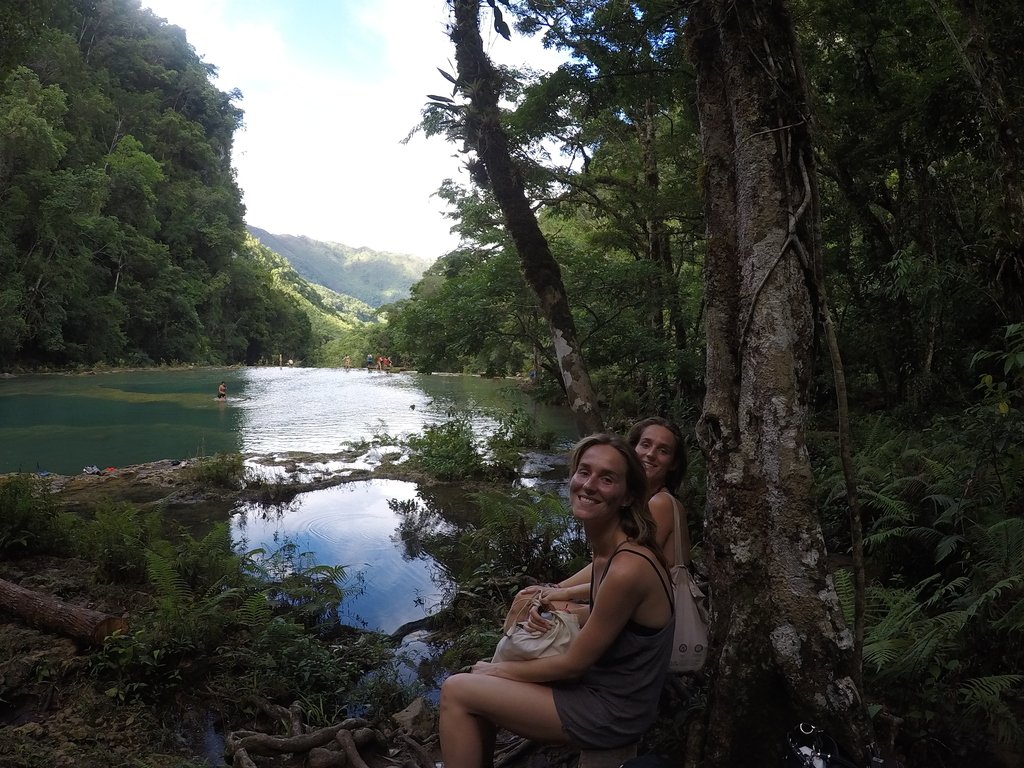 These Two Dutch twins, Nina and Judi, joined us for the trip. Like every Dutch girl I´ve met they are like 6 feet 3 inches (1.87 mt). I always feel like a minion around Dutch girls.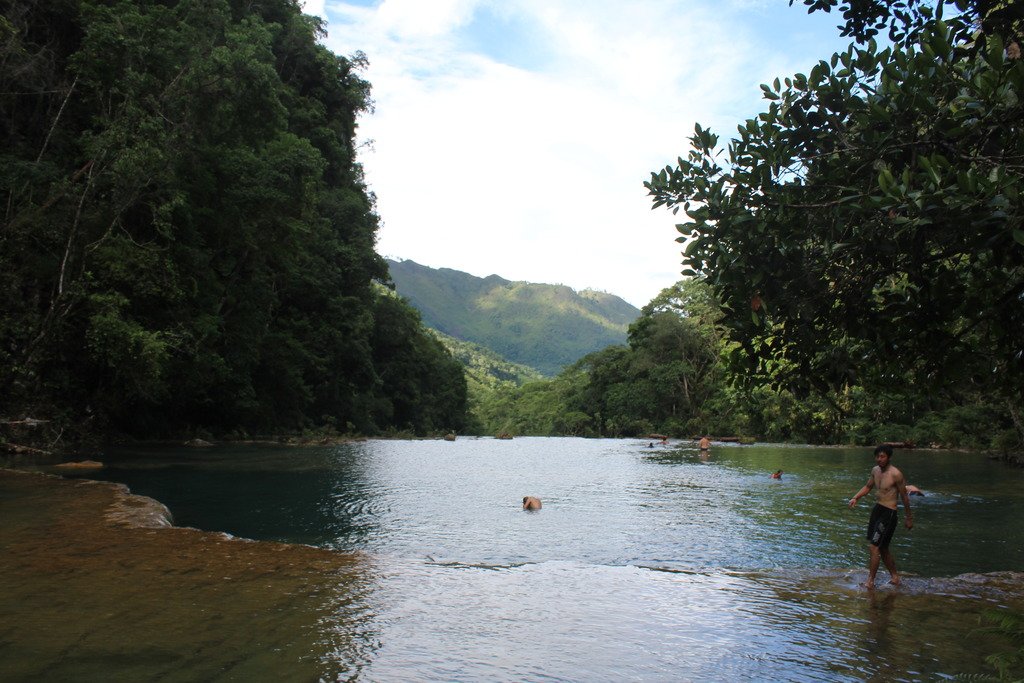 We didn´t want to leave but we still had to hike all the way back and then drive for an hour. Around 5 pm we started our way back somewhat sad but very satisfied and happy because we got to live this experience.
I was not lying to you. Semuc Champey IS THE REASON you come to Guatemala. This country is beautiful but this experience is the number 1. The best. The Champion. I don´t know if I can be more specific. Semuc Champey is now one of my favorites places on Earth.
Thank you for joining me on this journey, I hope you got to experience this at least a bit like I did.
Remember, Be Here Now