I expected Honduras to be all about nature but I never expected what happened that friday.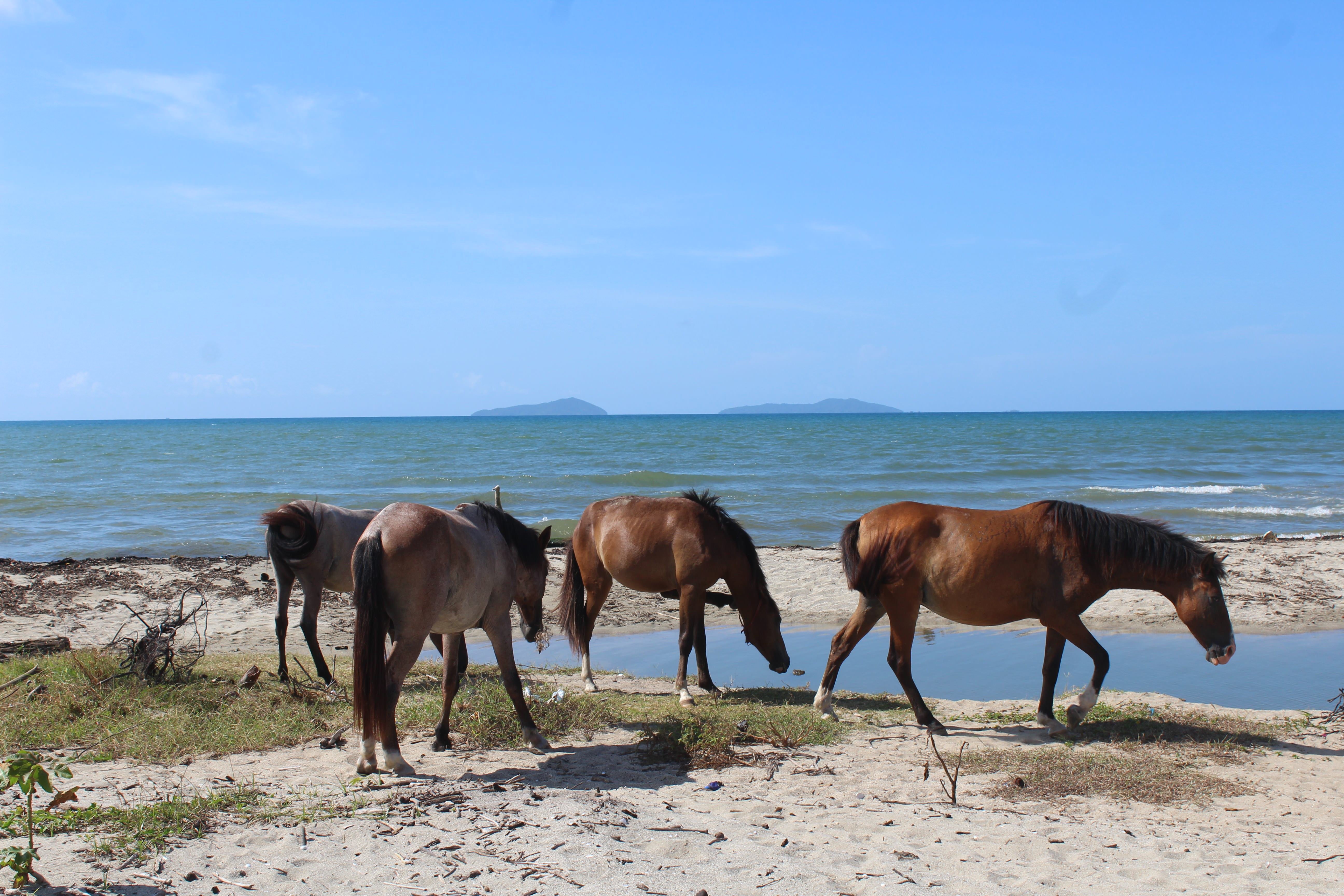 In order to visit a small group of Cayes in the Honduran Caribbean I had to go to one of the most remote beaches in the Northeast part of this beautiful Country. Getting there was easy and cheap but I arrived too late to try to hitch a boat ride to the islands – you know I hitch rides on the highway, why not in the caribbean sea? – so I had to stay one night in New Armenia, this little town without internet, a few electric outlets and shared bathrooms between 4  houses each.
New Armenia, like another 31 towns around, is inhabited by only Garifuna communities but I won´t tell you about it, you´ll have to read it in another post, this one is about the virgin beach I visited!
Africa – The most beautiful beach in Honduras
No, it is not an African beach, I am in Central America!. But we have the town of Armenia and next to it we have the town called Africa so I get your confusion. Africa is not really a town, it is just three small bamboo houses inside the jungle with a beach as its backyard.
I met a couple of kids in New Armenia and they showed me the hidden places no tourist has ever visited and there is when I saw them, owners of this part of the earth where the jungle meets the sand and the sand meets the ocean.
I got to swim and play with these six kids that could be my children, none of them had more than 14 years old. I learned a lot from this kids that day. I would love to tell you about it but I have a whole post waiting for you to be read about the Garifuna communities here in Honduras.
This post is about the beach and these beautiful animals I was blesses to watch in their natual habitat. I never expected to find horses here. I have never heard about them liking the sand and the ocean but they seemed so in place and I they acted as they belong there, between the palm trees and the salty water.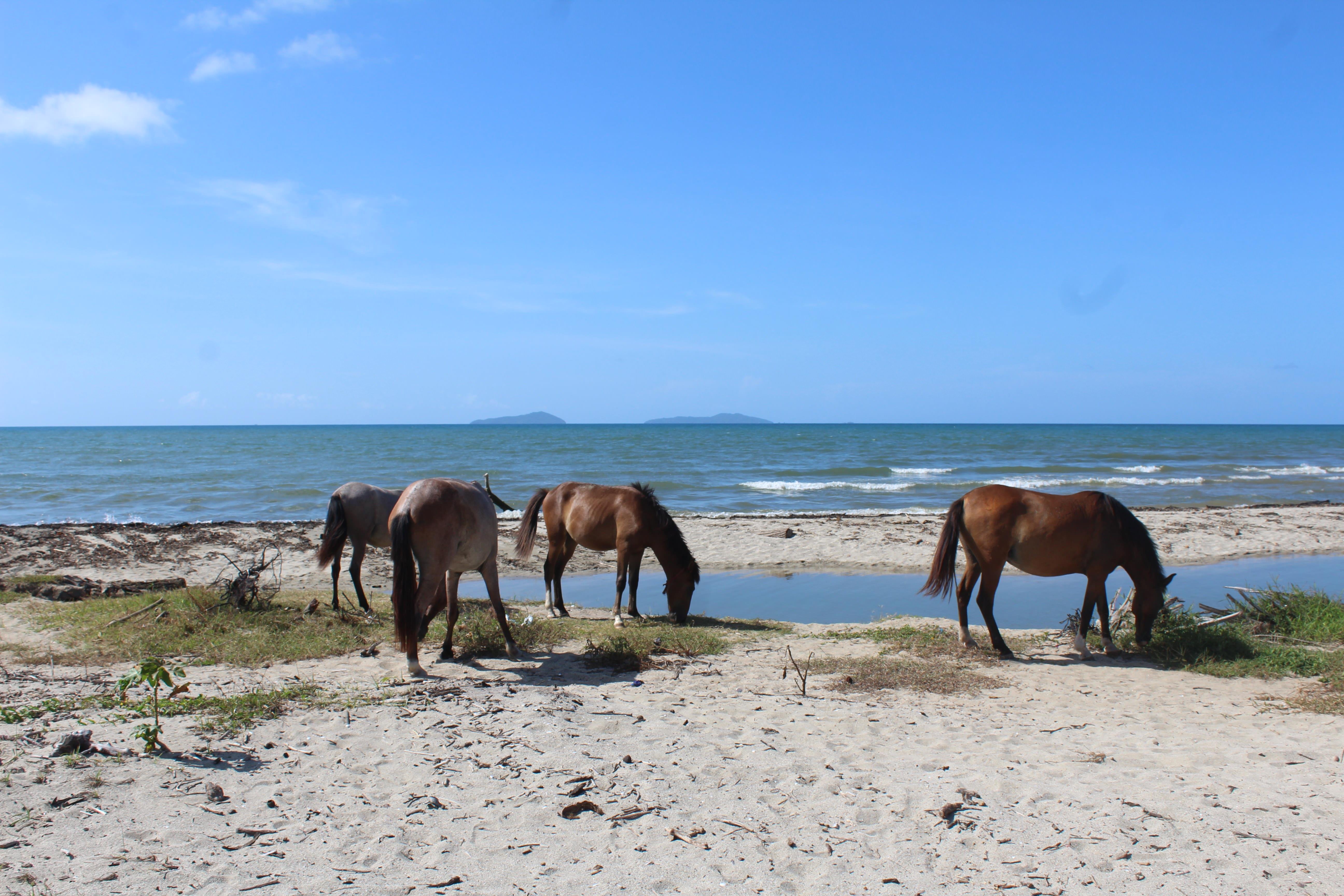 Imagine my emotion when I was able to capture on video so close with my close to none zoom! It was so hard to capture this because every time I got close they ran away from me. These past days I´ve had to play on stealth mode every time because I always want the best picture but my camera needs me to be very close. This video was taken about 3 meters away from them.
 https://www.youtube.com/watch?v=ivq-SsC82wo
After capturing those moments I felt like walking a little. After leaving the kids so they could play by themselves I started to head East and got some of the best shots I´ve had so far in this Country.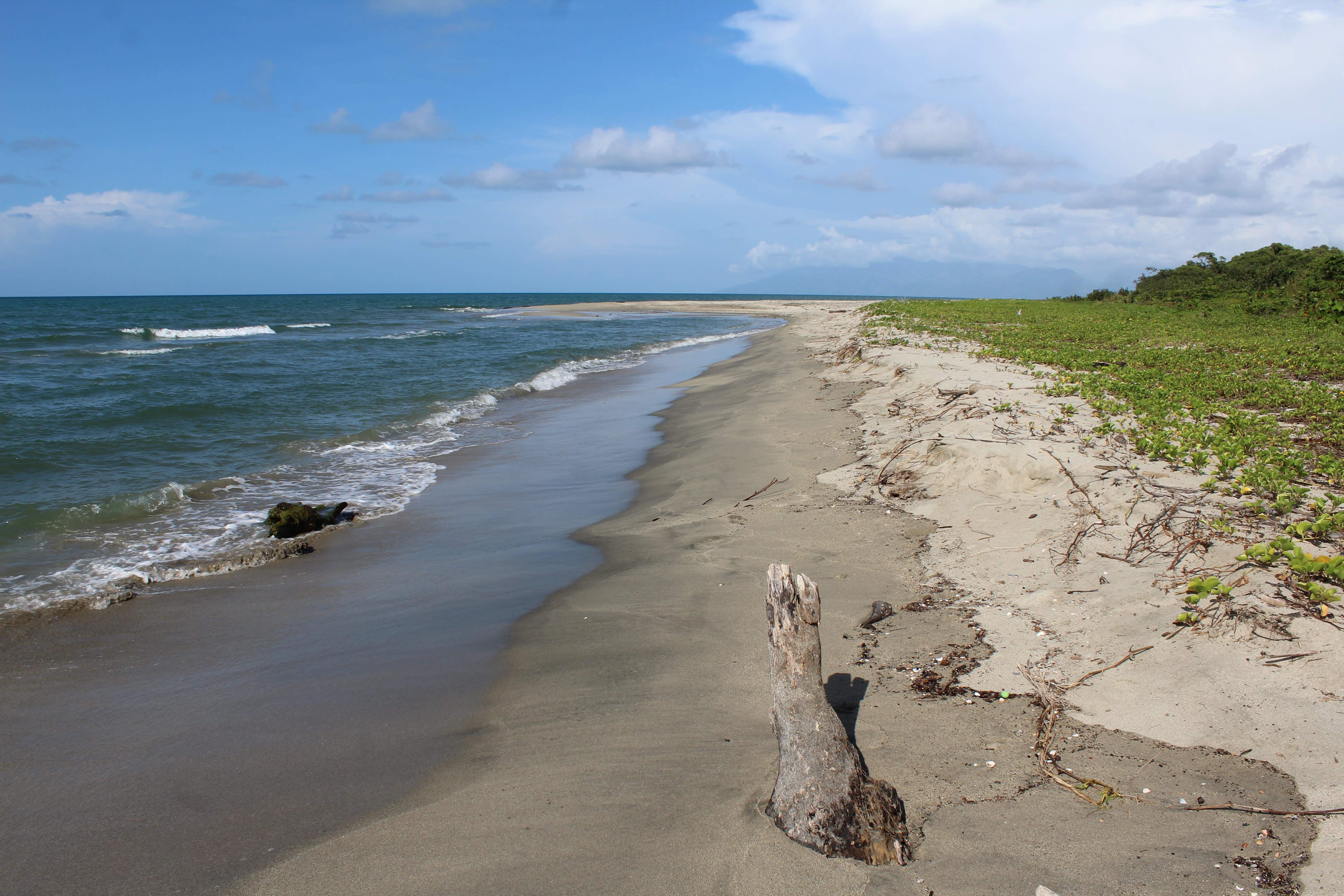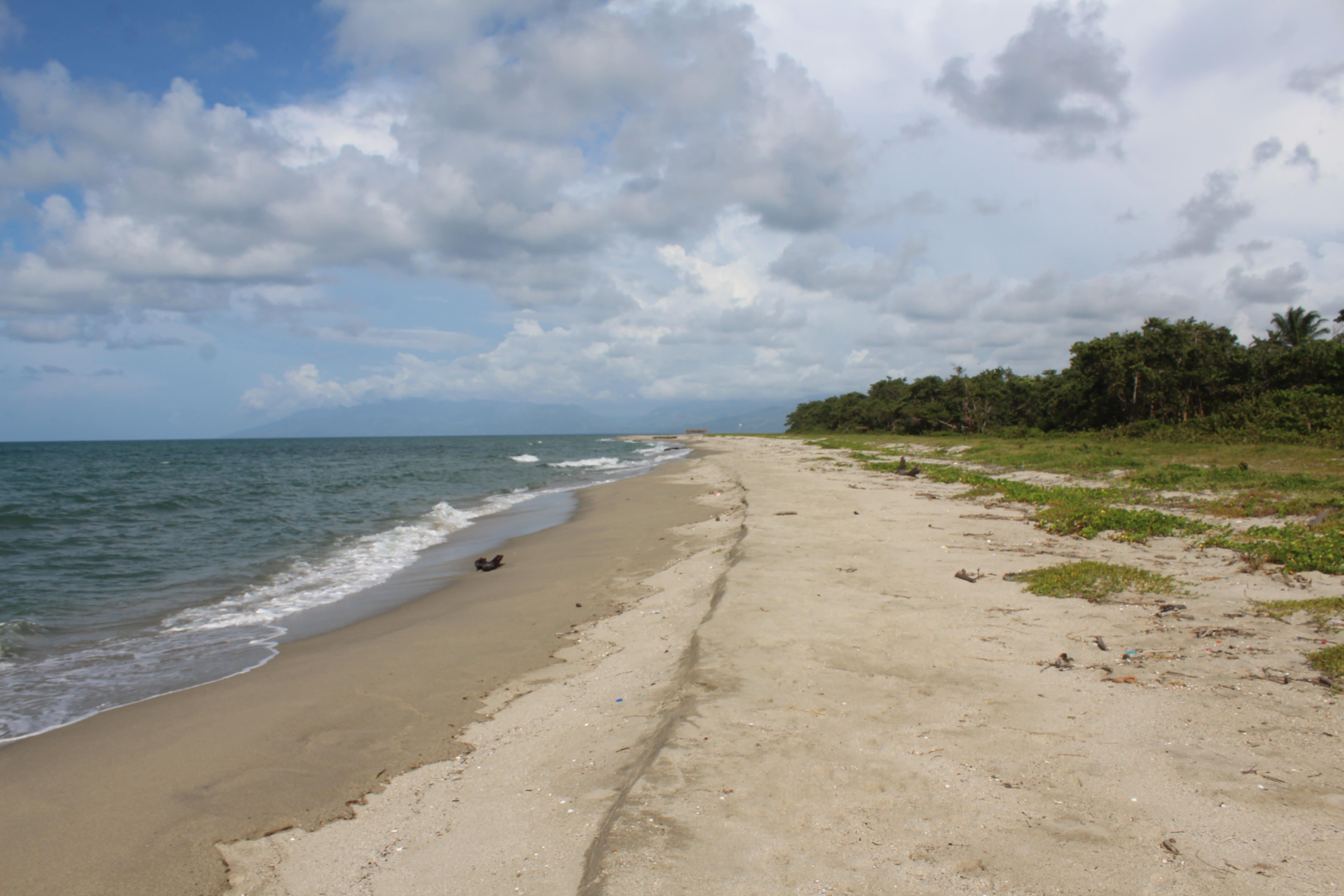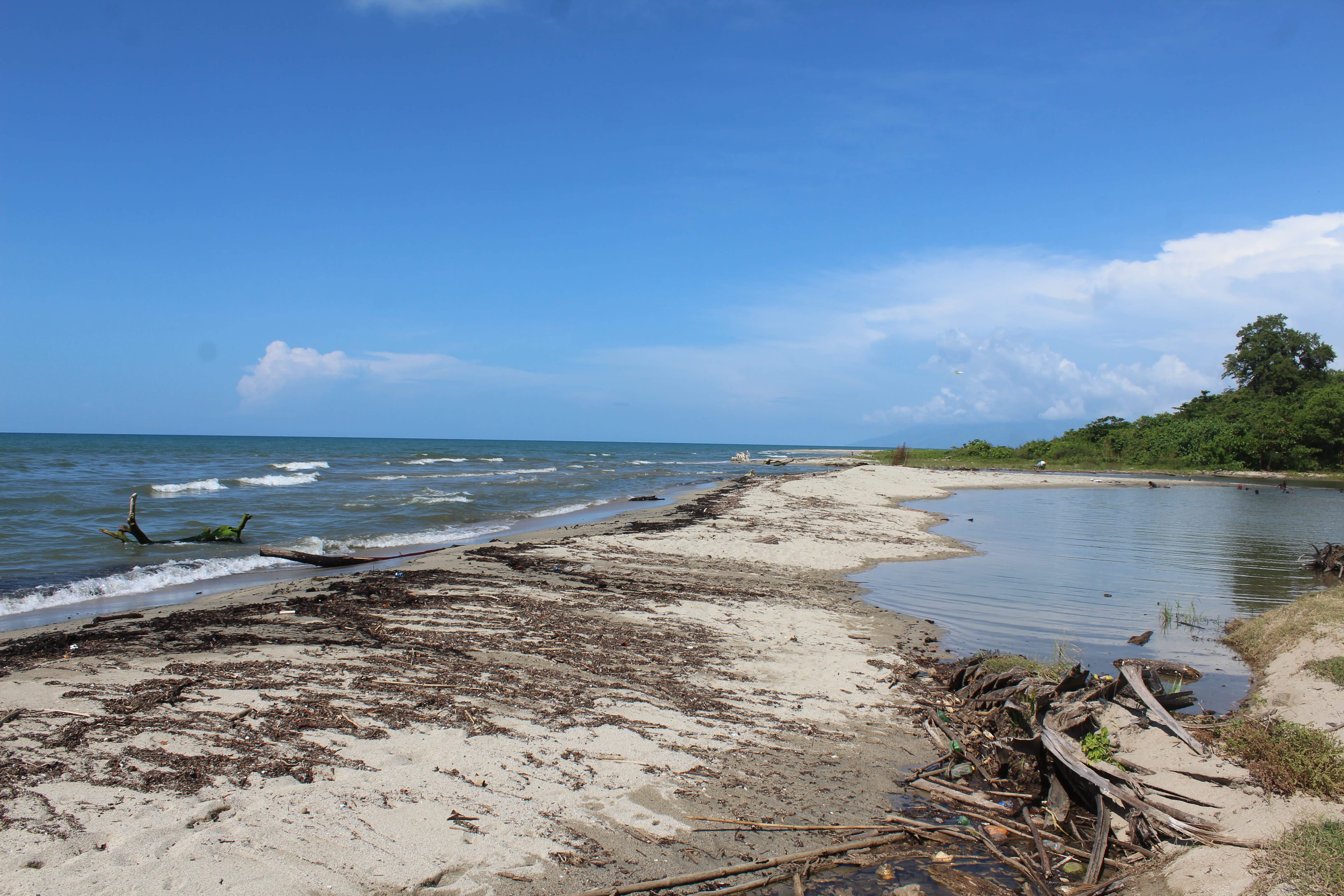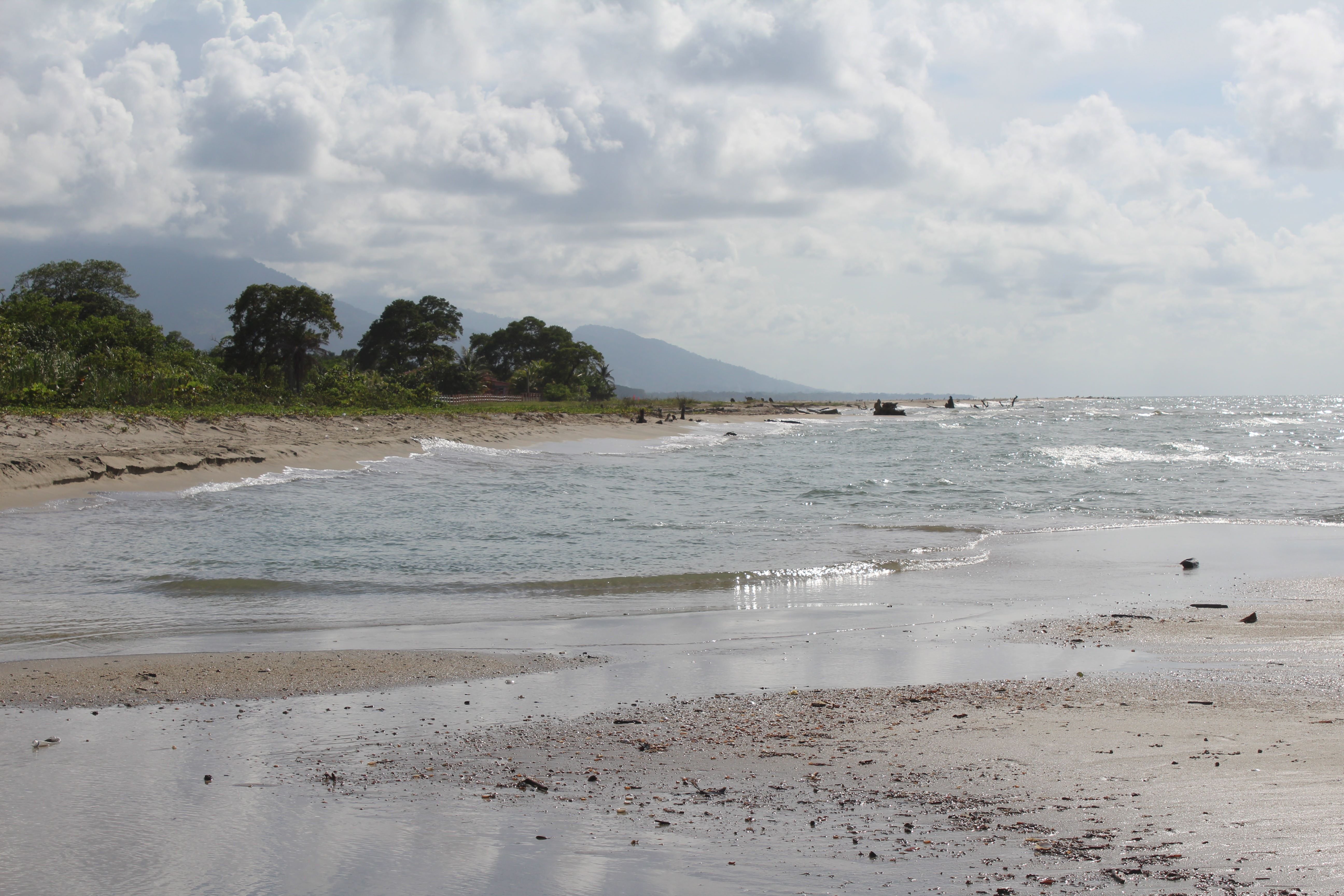 Those are not people on the last pic, those are tree logs or rocks, but they surely look like a person huh? Thought I was crapping you? Never, my friend.
The walk back was difficult as I covered more than two miles…
…walking east and I had to come back with my sore feet for walking through sand that barely gets people´s feet once a month or so. Yeah, the locals don´t even go there, it doesn´t hold any magic conception for them, it is just a beach.
Even so I was able to spot the little town called Africa which the kids didn´t want to show me, I never found out why they didn´t want me to see it, but I managed to take some pics, I didn´t try to go further from what I did on the second pic, I wasn´t about to awake some local´s rage living in this tiny village.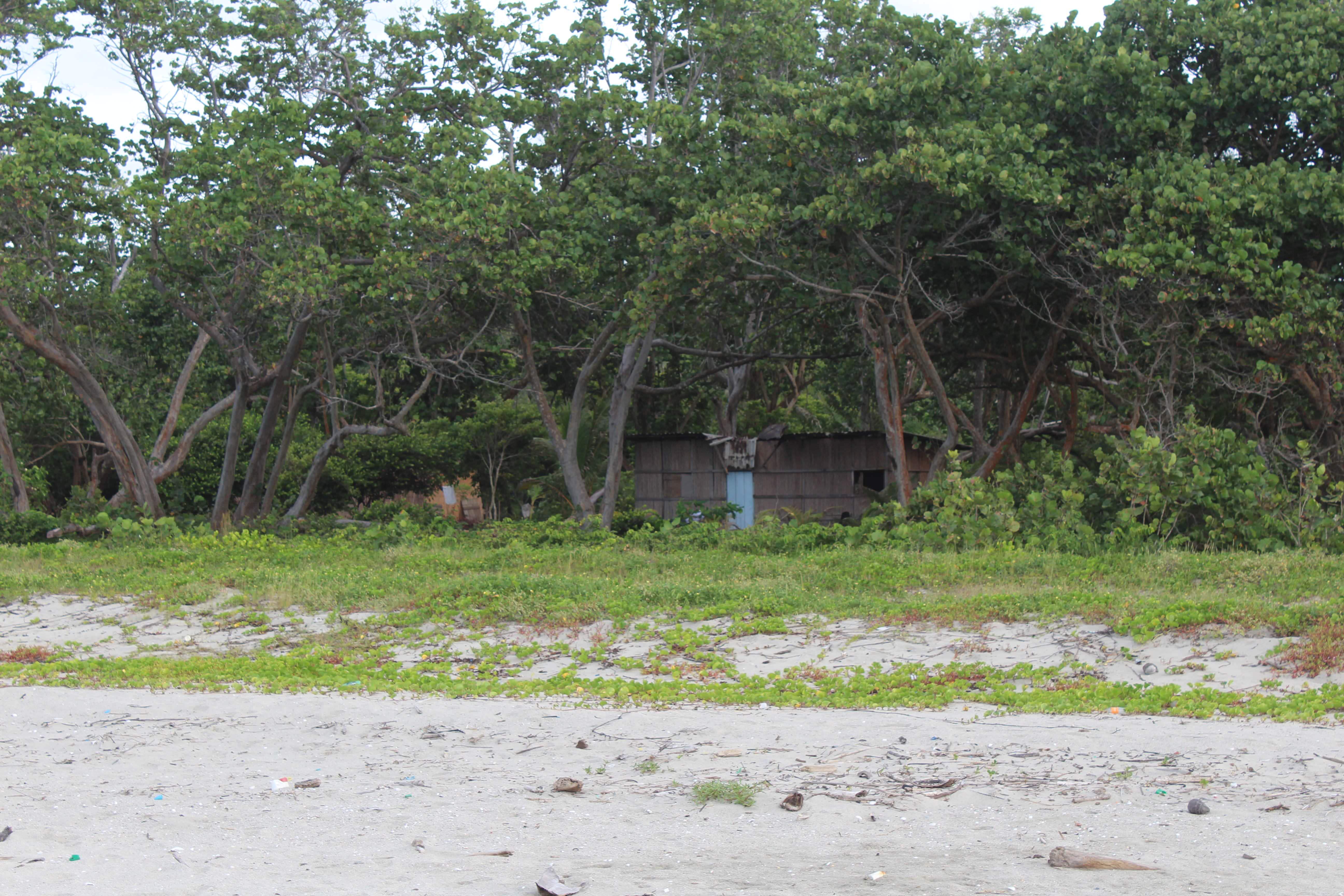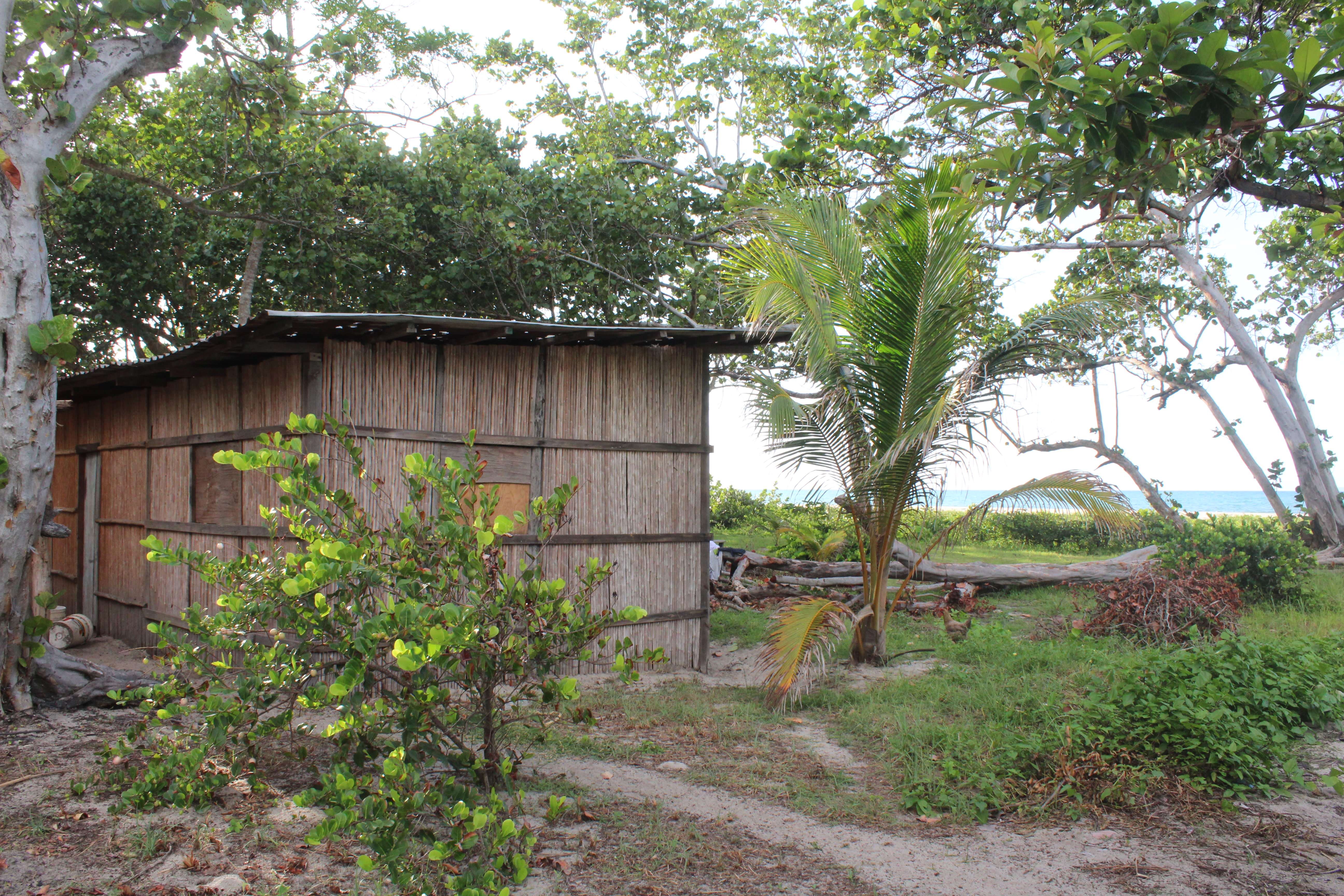 I was already satisfied with my day, I couldn´t wait to get home – yes, I acquired a home, stop asking, you´ll know about it in my post about the Garifuna communities – and rest a bit so I could wake up early in the morning and head to the Cayes, my final destination for this small adventure in Eastern Honduras.
On my way back I had a last surprise, a very pleasant one! Crossing the river I had to cross to get to New Armenia I found this herd.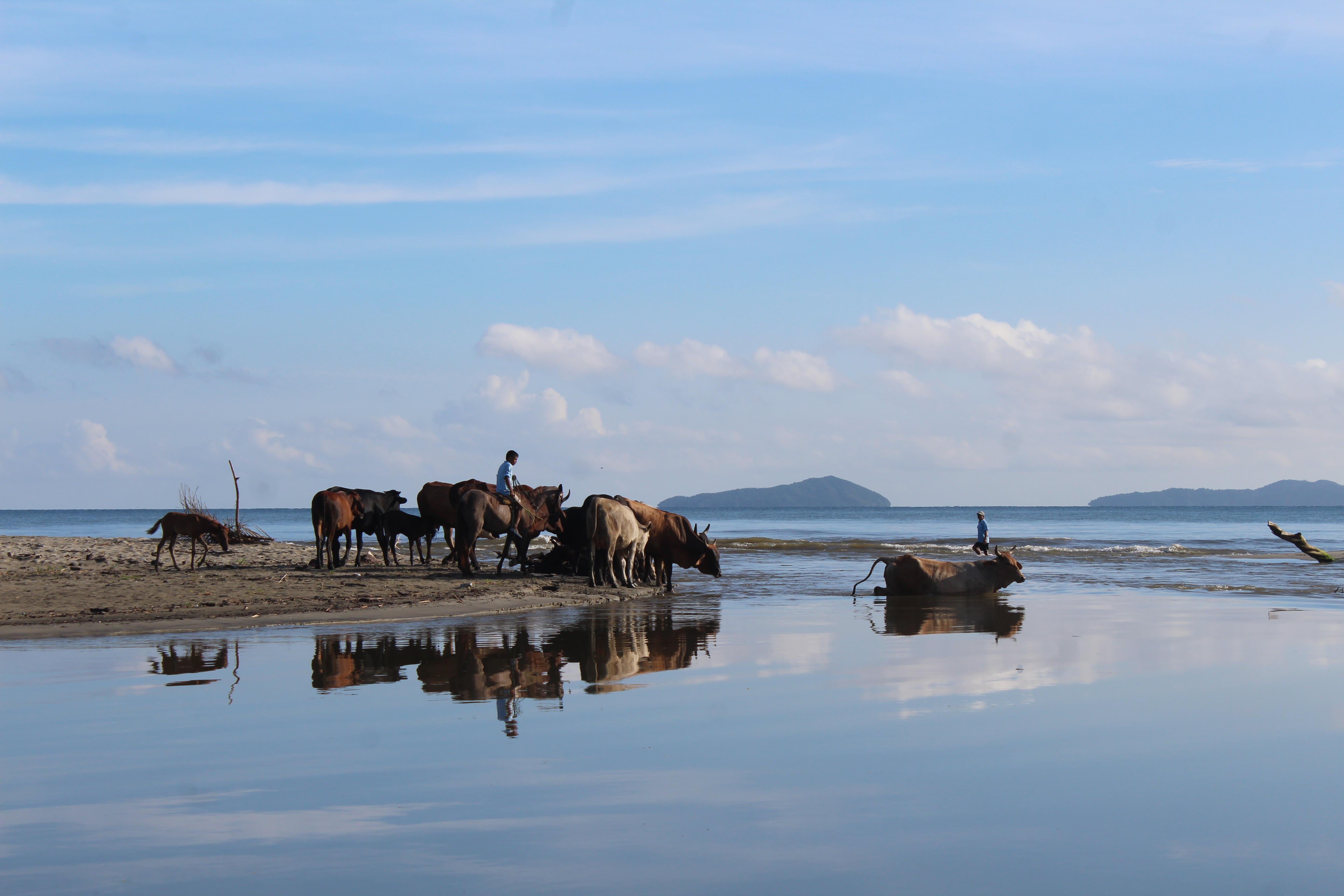 I consider myself badass but I wil never ever be "Ten year old Honduran kid riding a horse in a virgin beach leading a herd of cows across a river that joins the ocean".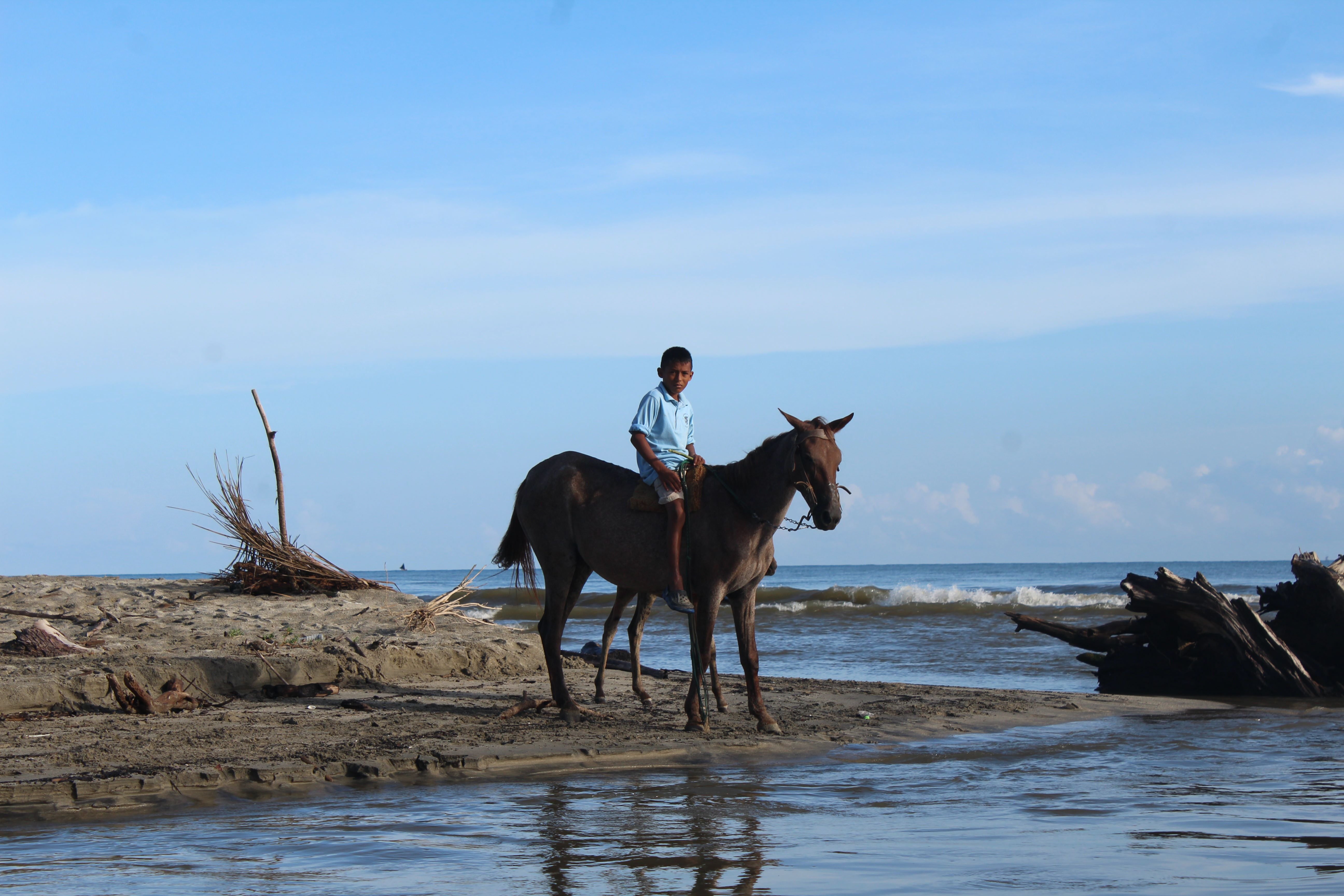 He even had time to pose for my picture, damn, that is badass.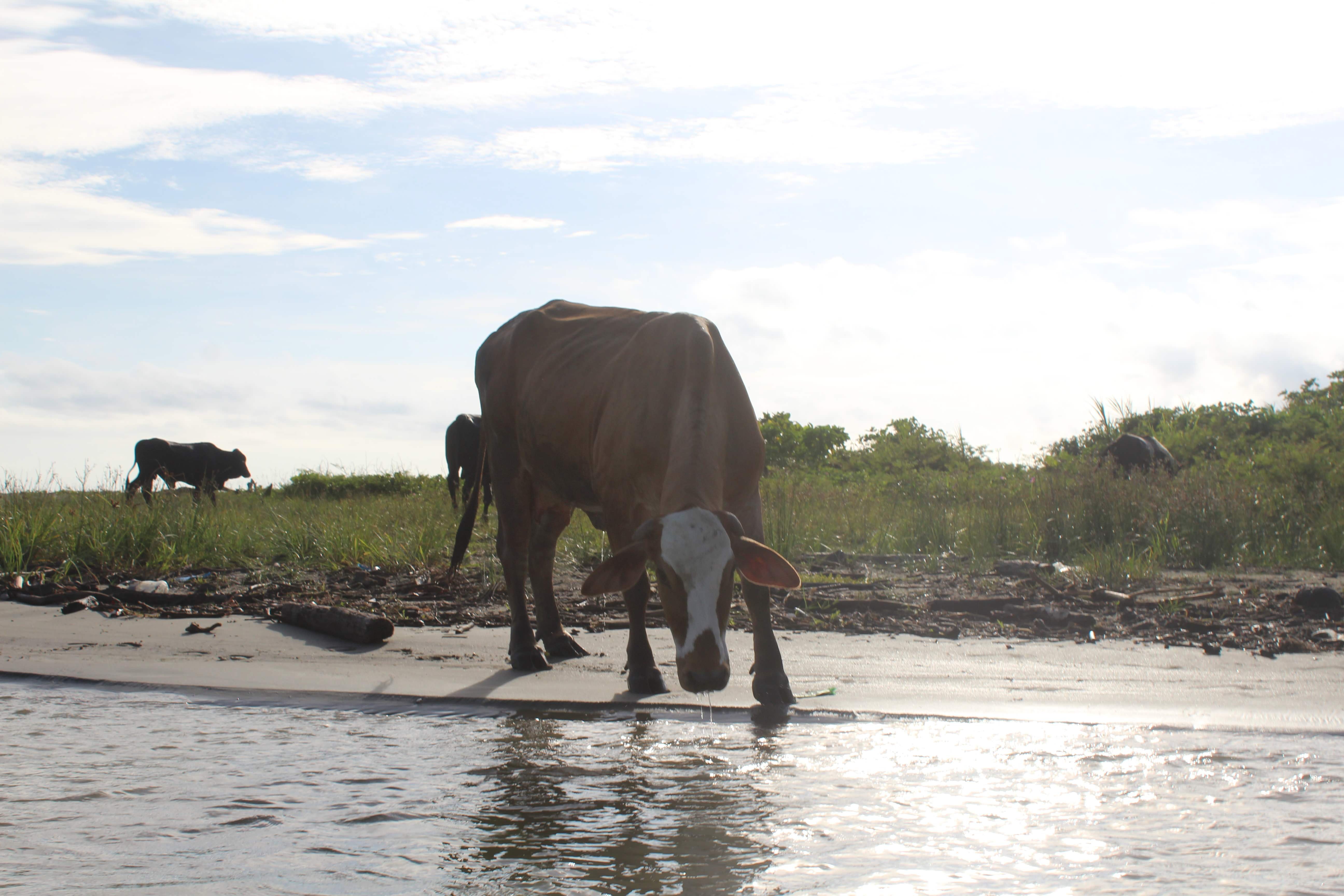 As you can see, there is a river than joins with the sea, I wanted to leave that video for the last part, as a a reward for those who read the full post, I know it was a long one my friends.
The key to finding this hidden place is that I always…
Remember, Be Here Now